Last year was the worst in the history of the smartphone market.
The smartphone market last year experienced the largest drop in sales in its history, and all the market leaders sank.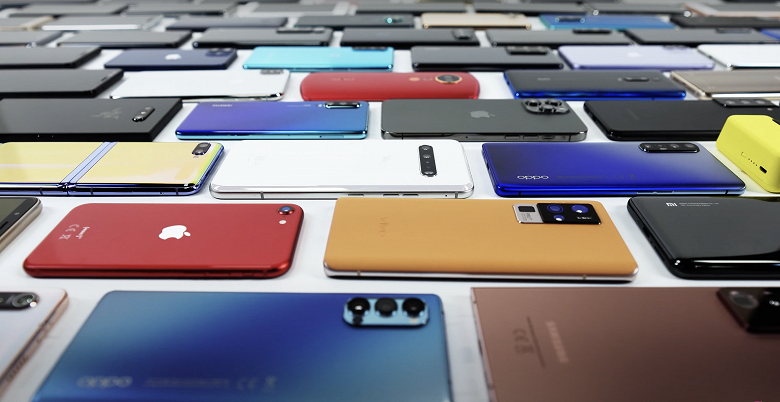 According to IDC, in 2022 the market sank by 11.3%, to 1.205 billion smartphones. Samsung continued to dominate with 260.9 million units sold and 21.6% of the market. At the same time, its sales fell by only 4.1%. Apple has a similar situation: the company sank by only 4%, to 226.4 million smartphones, occupying 18.8% of the market.  
But Xiaomi, Oppo and Vivo, which also made it into the top five, saw much more significant declines of 19.8%, 22.7% and 22.8%, respectively. Interestingly, all other manufacturers outside the top five lost only 9.1% in total. Thus, in 2022, buyers actively switched either to the most branded devices, that is, Samsung and Apple smartphones, or, on the contrary, to devices from less famous manufacturers.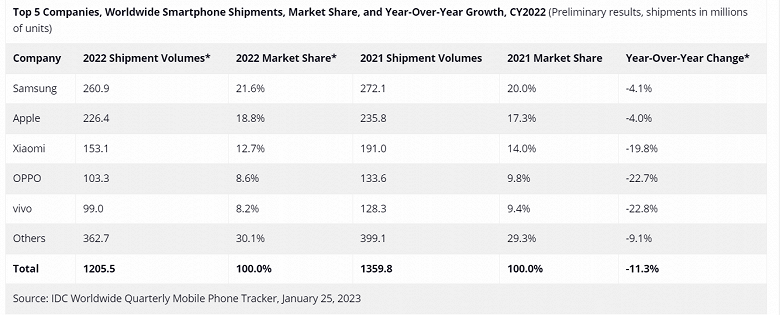 Separately, IDC analysts note that in the fourth quarter of last year, for the first time in the history of the market, the results were worse than in the third quarter, that is, even the holidays did not save manufacturers