These are all server CPUs
According to recent data, Ryzen 8000 processors will have a maximum of 16 cores . Accordingly, in the mobile segment, an increase in the number of cores is also not worth waiting for. But in the server it will be, albeit conditionally. 
The author of the portal Moore's Law is Dead reports that the next generation of Epyc processors called Turin will carry up to 128 cores. Yes, this year we will get a Bergamo CPU with the same number of cores, but here it is worth remembering that Bergamo will not be the main Epyc line, but a secondary line with small Zen 4c cores. At the same time, the main current Genoa line offers a maximum of 96 cores, that is, there will be an increase in the number of cores relative to it. 
In about a year, AMD will release processors with 192 cores.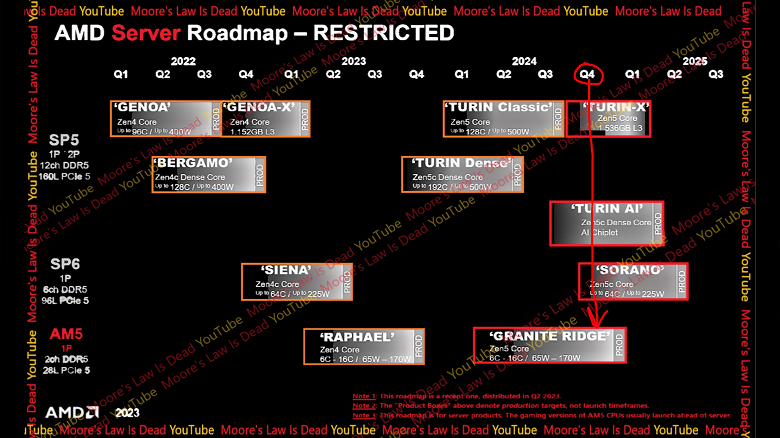 And Bergamo will be replaced by Turin Dense processors, which will already have up to 192 cores, but, again, these will be small Zen 5c cores. Such CPUs will have a TDP of up to 500 W, and here, by the way, yesterday's Gigabyte roadmap comes to mind, where it was indicated that 600-watt CPUs and 500-watt GPUs are waiting for us soon . 
`
Turin-X processors with 3D V-Cache will offer the same 128 cores as the main line, but with 1.5 GB of L3 cache! 
The Siena line will be replaced by the Sorano line, while the number of cores will remain unchanged (64 cores).