Priced at $720
Lei Jun, the founder and CEO of Xiaomi, has officially confirmed the start of sales of new versions of Xiaomi 13 on his Weibo page.
They are released to celebrate the release of the new versions of Xiaomi 13 Ultra and are painted in the same new colors that have received the official names of Starry Sky Blue, Chixia Orange and Ginkgo Yellow.
The stock Xiaomi 13 in new colors is offered in one configuration with 12GB of RAM and 512GB of flash storage, which is available for $720.
In honor of the release of new versions of Xiaomi 13 Ultra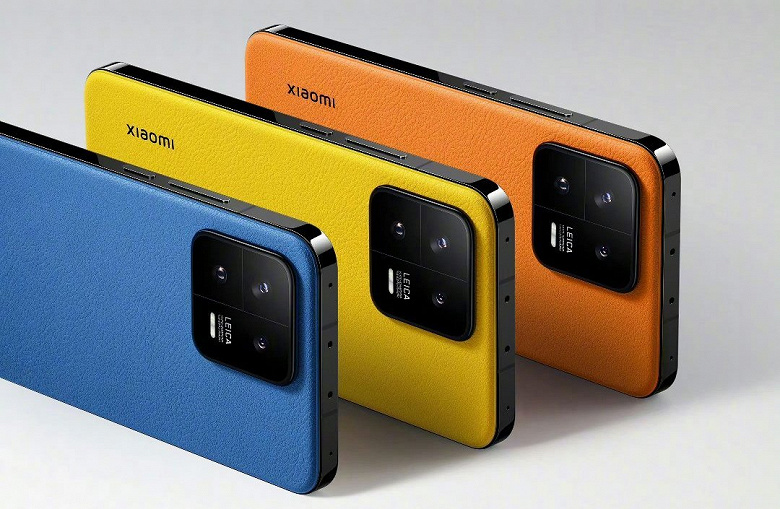 This smartphone received a flat screen with a record narrow frame on all four sides. Xiaomi 13 received a high-quality back panel coating that does not lose its appearance after prolonged use. The smartphone turned out to be quite light (189 g), which will be appreciated by the owners of heavy flagships.
The new phone turned out to be very energy efficient and holds a charge for more than a day without any problems. In many scenarios, the smartphone camera is not inferior to the camera of Xiaomi 13 Pro.
`