They were overclocked to 2715 MHz on the core
The GeForce RTX 4090 is by far the most powerful graphics card in the world. But in some ways it is inferior to the RTX 3090 Ti. And it was this feature that allowed the CENS overclocker to set another world record using the RTX 3090 Ti.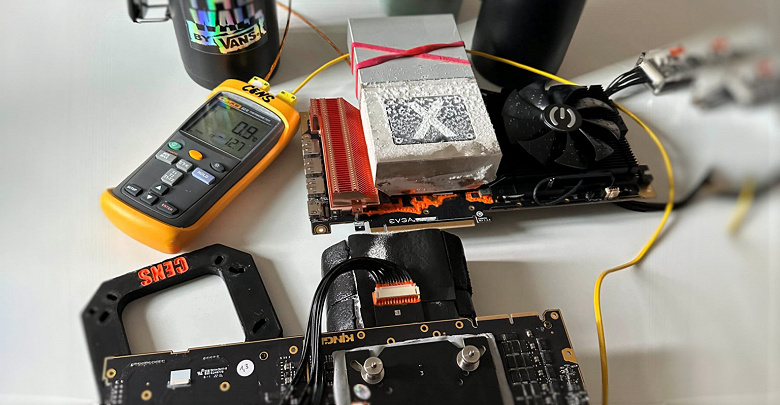 In this scenario, the RTX 3090 Ti is better than the RTX 4090.
To be more precise, with the help of two RTX 3090 Ti, since the same feature – SLI support – is present in Nvidia's flagships of the previous generation and is absent in the new one. And two EVGA RTX 3090 Ti in the hands of an enthusiast were overclocked to 2715 MHz on the core, which made it possible to score a record 36,730 points in 3DMark Port Royal.  
By comparison, the best RTX 4090 score is 30,761 points, meaning two RTX 3090 Tis are 20% faster.
The enthusiast also used a Core i9-13900KS overclocked to 5.8 GHz and DDR5 memory, which he overclocked to 8500 MHz.