Last updated on September 22nd, 2023 at 11:05 pm
India's First UPI ATM – A Game Changer in Cash Withdrawals
Revolutionizing Banking with Hitachi Money Spot UPI ATM
India's financial landscape is evolving, and Hitachi Payment Services, in partnership with NPCI, has ushered in a new era with India's first UPI ATM. Discover how this innovation is transforming cash withdrawals and enhancing security.
Introducing India's First UPI ATM
Breaking Ground in Digital Banking
`
Hitachi Payment Services, a subsidiary of Japan's Hitachi Ltd, has unveiled the groundbreaking Hitachi Money Spot UPI ATM in collaboration with NPCI. This White Label ATM (WLA) marks a significant leap in India's banking technology.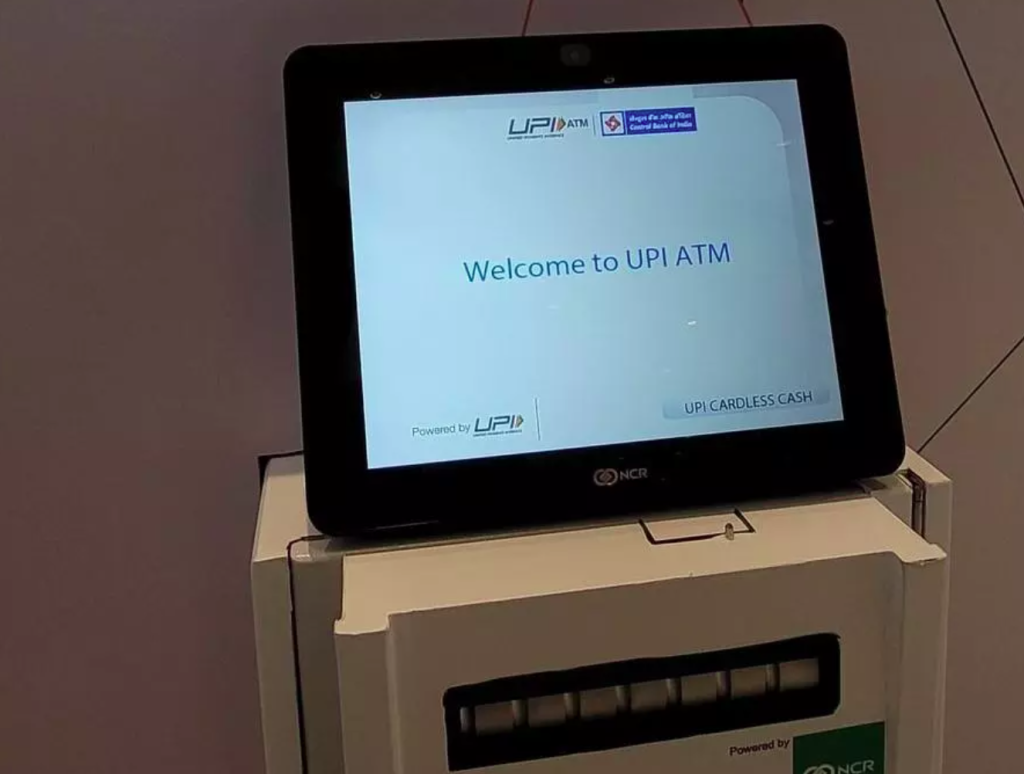 Cardless Cash Withdrawals: Convenience Redefined
No Cards, No Hassles
Say goodbye to physical debit and credit cards. The UPI ATM enables cardless cash withdrawals, allowing users to access cash from multiple accounts using the UPI app. This convenience extends far beyond traditional banking infrastructure.
A Boost for Financial Inclusion
Bringing Banking to All Corners
The UPI ATM promises to drive financial inclusivity, particularly in areas with limited access to traditional banking services and card facilities. It's a step towards a more inclusive financial ecosystem.
Enhanced Security: A Shield Against Fraud
Combatting Card Skimming
With the UPI ATM, concerns about card skimming and related financial fraud are minimized. Learn how this innovation prioritizes your financial security.
How It Works
Seamless Transactions at Your Fingertips
Explore a step-by-step guide on how to use the UPI ATM for hassle-free cash withdrawals. See how it puts the power in your hands.
1. "Welcome to UPI ATM"
Get acquainted with the UPI ATM interface.
2. "UPI Cardless Cash"
Discover the cardless cash withdrawal feature.
3. Choose Your Cash Amount
Select your desired cash amount for withdrawal.
4. Scan the QR Code
Generate a QR code for your transaction.
5. Use Any UPI App
Open your preferred UPI app (BHIM, GPAY, etc.) and scan the code to complete your transaction.
FAQs on UPI ATM
What is a UPI ATM?

How does it enhance security?

UPI ATMs minimize the risk of card skimming, a common form of financial fraud.

Can I withdraw cash from multiple accounts?

Is this available in rural areas?

Yes, the UPI ATM aims to bring banking convenience to areas with limited traditional banking infrastructure.