But Meteor Lake may enter the mobile segment
Intel may ditch Meteor Lake-S processors in favor of Arrow Lake-S. According to Benchlife, the second will enter the market in the first half of 2024, that is, in about a year.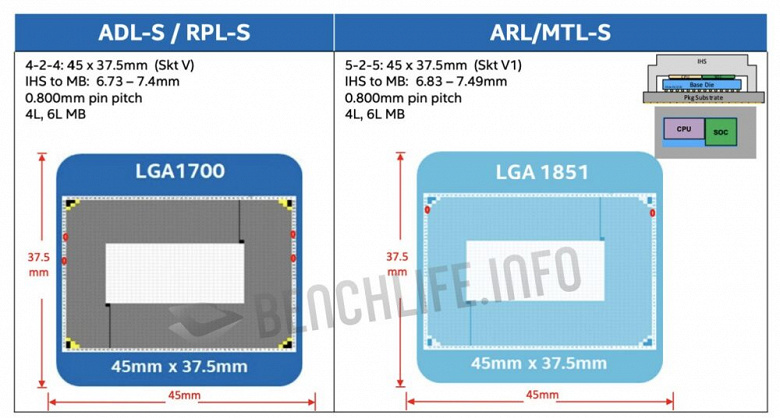 We knew for a long time that both lines would have to use the same LGA1851 socket, so Intel's plans cannot change here. The source talks about the Z890, B860 and H810 system logic sets, but the H870, which was allegedly planned, will not be released.  
Intel Meteor Lake-S processors may be retired in favor of Arrow Lake-S
Arrow Lake-S CPUs will only support DDR5 memory, just like Ryzen 7000. This should give a good boost to the market adoption of this standard. The source also says that the maximum configuration of Arrow Lake-S will remain in the format of 8 large and 16 small cores versus six large and 16 small ones for Meteor Lake-S.  
However, a number of points should be noted here. Firstly, Intel has officially said several times in recent months that Meteor Lake will be released at the end of this year. Secondly, we have already heard rumors that Meteor Lake will be released only in the mobile segment, and Intel itself did not say anything about this moment. So it's entirely possible that Meteor Lake-S is indeed canceled in favor of Arrow Lake, but mobile Meteor Lake will still come out.