Only the cover has scratches.
The site Mydrivers published a story that took place in Ningde, Fujian province, where a girl dropped her smartphone from her pocket while hanging laundry on the balcony.
This smartphone turned out to be the iPhone 12 Pro, which fell out of the window of the 26th floor and miraculously remained intact and in full working order. He stuck into the visor at the level of the second floor, which was made of foamed insulation, which saved the smartphone – the latter entered the visor like a knife through butter.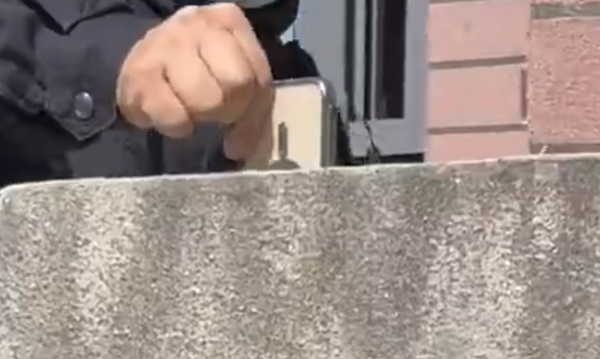 The screen of the smartphone was not damaged in any way, only scratches remained on the case. The iPhone 12 Pro was saved by the fact that it fell strictly vertically, while the metal frame withstood the load without any problems.
As we already reported , on December 25 in Wenzhou, Zhejiang province, another story occurred involving an Apple smartphone: a man accidentally dropped the iPhone XR on the floor, after which it suddenly caught fire and exploded.