But among iPhones it is the fastest
The team of the popular AnTuTu benchmark has published the latest monthly rating of the most productive Apple mobile devices. At the end of October, it became clear how good the smartphones in the new iPhone 15 line are in terms of performance.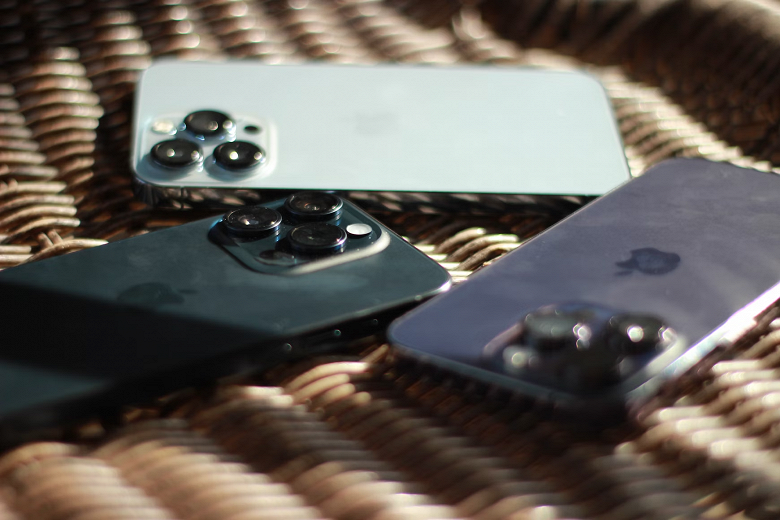 AnTuTu experts note that the Apple A17 Pro platform is still very far from the level of the Apple M1. As you can see from the ranking, the first five places are steadily occupied by Apple tablets, while the iPhone 15 Pro and iPhone 15 Pro Max managed to get into only 6th and 7th places, respectively. 
iPhone 15 Pro didn't even make it into the top five: latest AnTuTu ranking of the fastest iPhones and iPads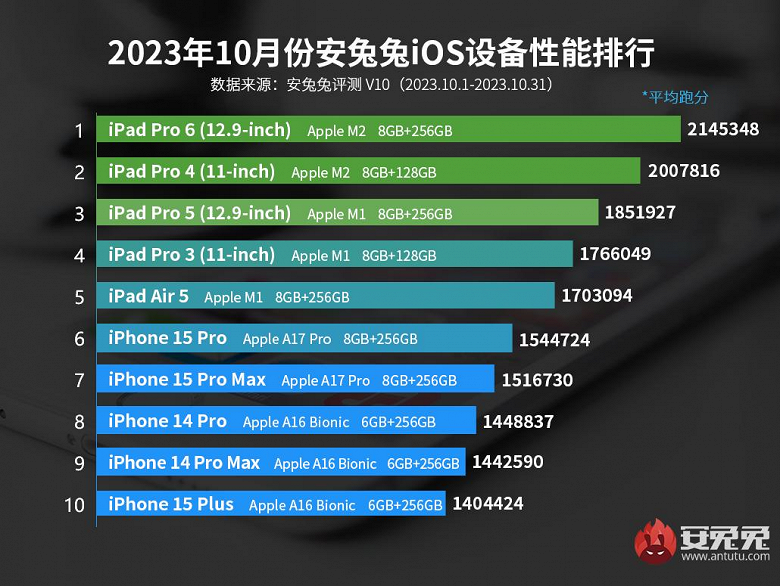 They are followed by last year's iPhone 14 Pro and iPhone 14 Pro Max, and the iPhone 15 Plus closes the top ten. The basic version of the iPhone 15 only took 11th place. 
Data were collected from October 1 to October 31, 2023. It is worth noting that the table shows the average, not the highest results, and the results of at least 1000 tests were used for each model.