At the same time, you can see the internal structure of the new product
iFixit specialists disassembled the new iPhone 15 Pro Max, showing how its tetraprism works and more.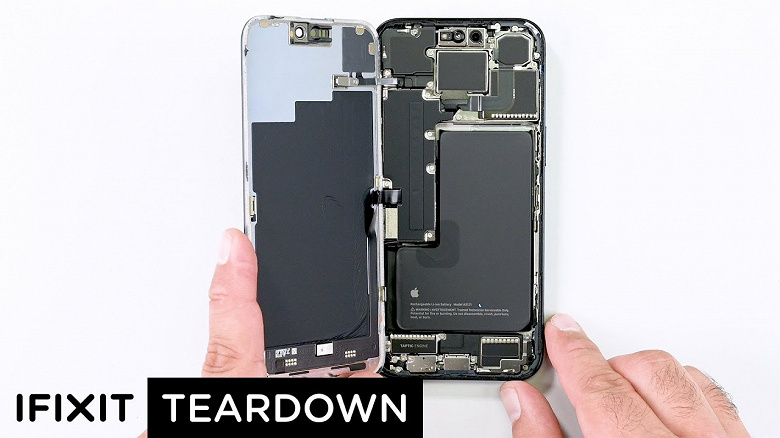 You can see that the tetraprism is quite compact and is a single piece, probably made of glass. Technically, this solution is simpler than the periscope modules common on several other smartphones.
You can also see that the main camera sensor appears to be identical in size to the sensor in the iPhone 14 Pro Max.
iPhone 15 Pro Max disassembly showed what an unusual tetra prism looks like
On the motherboard, you can see not only the three-nanometer A17 Pro chip, unique for the market but also the Qualcomm Snapdragon X70 5G modem.
The teardown also reveals that the rear glass is now fairly easy to remove, prompting Apple to more than halve the replacement price for that same glass.
`
The maintainability of the new Apple flagship was rated by source specialists as only 4 points out of 10 possible. But this is not because of the technical part, but because Apple has again complicated the repair process for third-party specialists, requiring calibration of all major components after replacement.