Honor 90 is built on Snapdragon 7 Gen 1
An insider, known on the Weibo social network under the nickname Panda is Bald, has published the key characteristics of two promising Honor smartphones – Honor 90 and Honor 90 Pro. Information about these models is presented on the plates, which are usually placed on the windows of stores that sell smartphones. Apparently, new items are already being shipped to Honor partners – and they are ready to put the devices on the counter.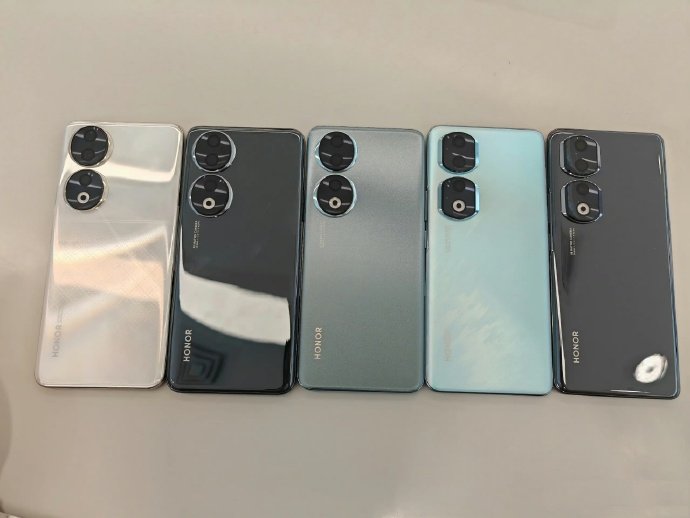 According to new data, Honor 90 Pro is based on SoC Snapdragon 8 Plus Gen 1. The device also has a curved (on four sides) screen with a PWM frequency of 3840 Hz. True, there is a footnote in the description, so it is possible that such a frequency is achieved only in some special mode of operation.
Key features of Honor 90 Pro and Honor 90 revealed
The sensor resolution of the main camera is 200 megapixels, front – 32 megapixels. The battery capacity is 5000mAh and supports 90W fast wired charging. The operating system is Android 13 with MagicOS 7.1 interface.
Interestingly, the key parameters of the Honor 90 are the same – 200 MP, 5000 mAh, MagicOS 7.1. But the screen will obviously be simpler, and the charging speed will be lower. In addition, according to an insider, the base Honor 90 will be built on the SoC Snapdragon 7 Gen 1. 
Recall that the official premiere of Honor 90 will take place in a week or so – on May 29.
`
Previously, Panda is Bald leaked many details about various Huawei phones (for example, he was among the first to point out the September announcement of the Mate 50 and the fact that these phones will not have a Kirin SoC), which were subsequently confirmed.