Can't buy it
After the release of the vivo X90 smartphone, many began to joke that the novelty in red is similar to the corporate color of the KFC fast food restaurant chain. The manufacturer supported the idea and released a "KFC-smartphone".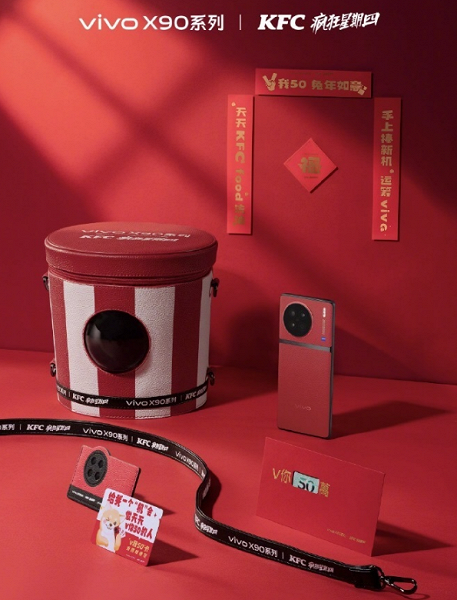 Along with the novelty, which comes in a recognizable bucket of chicken wings, the kit comes with a lot of interesting things.
There is the following:
The vivo X90 smartphone itself is in red;

Branded carrier for a cat.

Case for bank cards.

Annual pass for free food at KFC.

Bucket strap to wear over the shoulder.
At the same time, the series includes only 100 units of smartphones. It is not yet clear if more copies will be produced. Also note that new items cannot be bought – they can only be obtained by participating in the competition, which is held from January 12 to 14 in China. Although it is possible that in the future KFC-smartphones will be resold.
Earlier it was reported that Vivo X90 will be released outside of China on February 3rd.