AMD needs time to refine processors
On March 12, AMD announced the availability of laptops based on the latest Ryzen 7040HS processors, and now, in fact, they took their words back. The company needs time to finalize the Phoenixes (Phoenix is ​​the code name for the line), so laptops based on the latest Ryzen mobile CPUs will not go on sale until April.
Laptops with powerful AMD Ryzen 7040HS (Phoenix) processors will not go on sale in March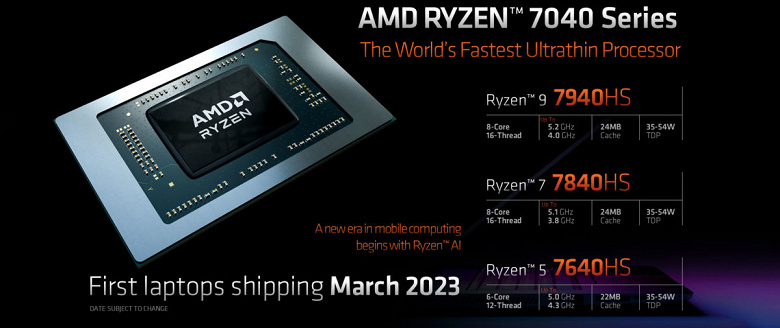 " We expect our OEM partners to release the first laptops based on Ryzen 7040HS series processors in April ," AMD said in a statement.
There are only three models in the series: the 6-core Ryzen 5 7640HS and the 8-core Ryzen 7 7840HS and Ryzen 9 7940HS. In a series of tests, top models showed their superiority over top-end Intel Core 13 CPUs with a large number of cores.