Zero Connect technology enables video and audio transmission
LG is showing off a new large OLED panel TV, the Signature OLED M3, at the US CES 2023 opening tomorrow. In terms of features, nothing new, but this TV supports Zero Connect technology, which allows you to broadcast video and sound on the screen wirelessly.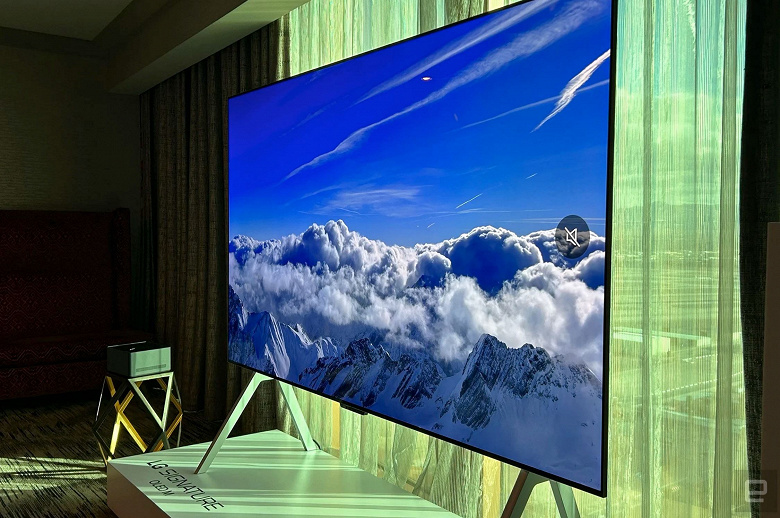 In fact, the Signature OLED M3 is a system of a screen (the TV itself) and a station from which content is broadcast. The distance from the station can reach 9 meters. As conceived by the creators, such a system will eliminate unnecessary wires in the room, and a large distance between the components will provide complete freedom of movement. The station allows you to broadcast video on TV with a resolution of 4K and a frame rate of 120 Hz. That is, for example, you can connect a game console to it. The resolution of the TV itself is also 4K.
How much the LG Signature OLED M3 will cost and when it will go on sale has not yet been announced.