It will be produced at the Geely plant in Wuhan
At the Guangzhou Motor Show, the premiere of a new sports car from Lotus and the only sedan of the company's own design took place. The fact that this model is built on the Geely EPA platform is not surprising, since the Lotus brand belongs to Geely. The new product will be produced at the Geely plant in Wuhan, but in about a year the sports car should debut in Europe.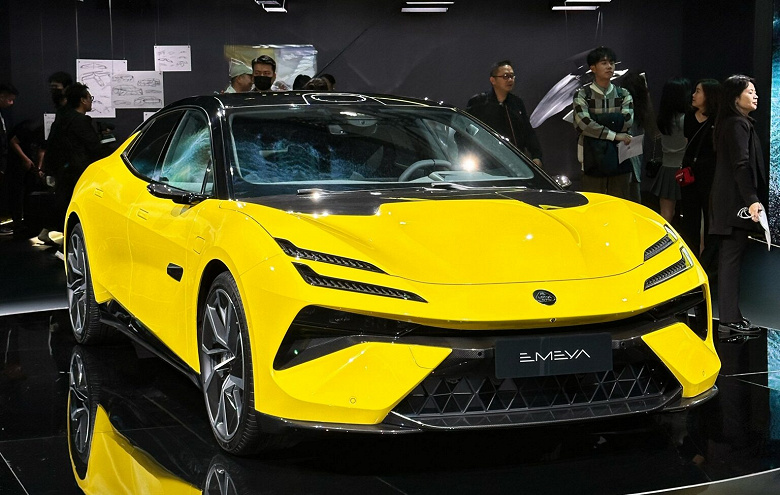 Lotus Emeya is a large sedan. Dimensions are 5139 x 2005 x 1464 mm with a wheelbase length of 3069 mm. There are two power plants, but in both cases the sedan is all-wheel drive (that is, one motor is installed on each axle), the power, respectively, is 612 and 905 hp. The sports car supports fast charging – from 10% to 80% in 15 minutes. The capacity of the traction battery supplied by CATL is 102 kWh.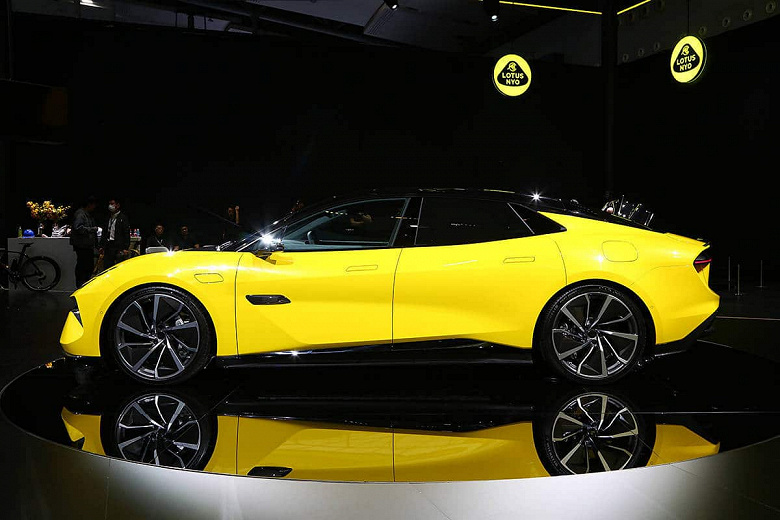 Lotus Emeya sedan presented on the Geely platform
Lotus Emeya received adaptive air suspension, an active diffuser (it opens at speeds above 90 km/h) and a retractable wing that generates 215 kg of downforce. The engineers placed the traction battery in the base closer to the center of the car, and moved the front panel forward, which made it possible to obtain an almost ideal weight distribution (about 50:50).
The Lotus Emeya gets a narrow dashboard (the driver is expected to mostly use the 55-inch diagonal head-up screen) and cameras instead of rear-view mirrors. Media system – with its own large display.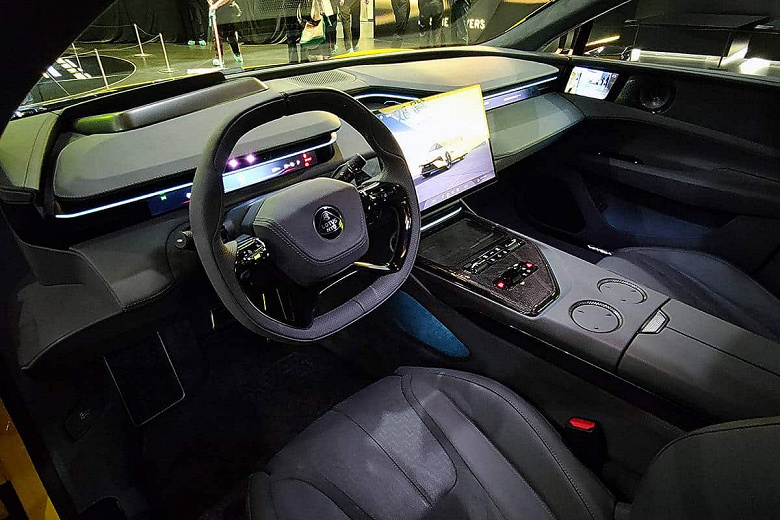 The cost of the new product has not yet been announced, but there is an estimated price: 137 thousand dollars.
`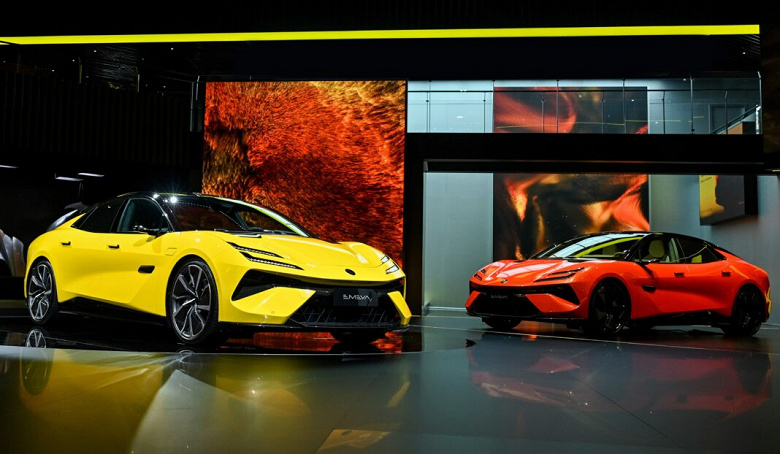 Let us remind you that the Zeekr 007 electric sedan from Geely was also presented in Guangzhou. It's certainly not as big or powerful, but all-wheel drive coupled with 636 hp. and with a price of only 31 thousand dollars can attract many more buyers.