Obviously there will be cheaper models.
The GeForce RTX 40 mobile graphics cards are said to take mobile gaming to the next level. But you will have to pay for this.

MSI laptops have been priced online in various configurations, but all with the latest Nvidia 3D cards. So, for the Katana model with RTX 4050 and Core i7-13620H, they ask for $ 1,200. But for the same money you can buy the same model, but with RTX 4060. You will have to sacrifice the processor: this version uses the Core i7-12650H.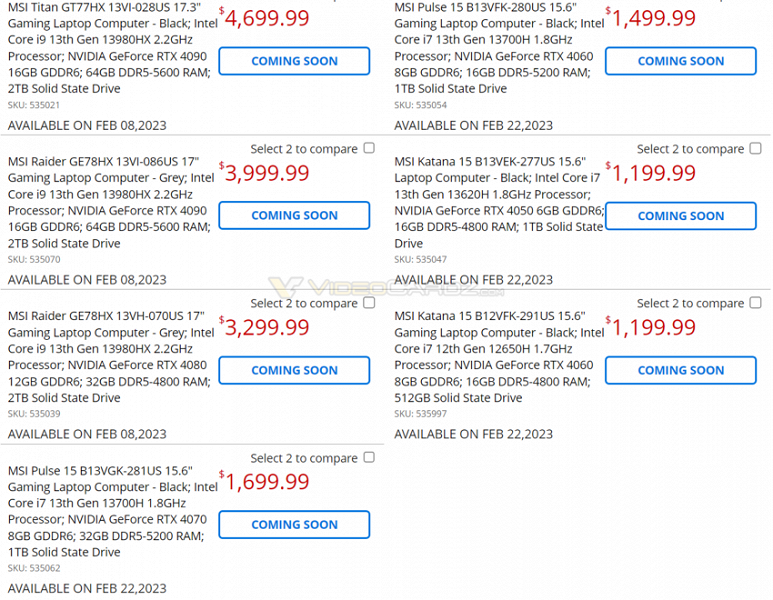 The RTX 4070 is available in a laptop for $1,700, the RTX 4080 in the Raider GE78HX is $3,300, and the top RTX 4090 is $4,000 or $4,700 depending on the model. Moreover, laptops in this case are very similar technically. 
Of course, MSI does not produce the cheapest gaming laptops, but the order of prices for good branded models is now clear. 
`