General Electric F414-GE-100 engine will help solve the problem of sonic boom and make the plane quieter
The NASA X-59 silent supersonic aircraft project has entered a new phase with a new engine that is expected to make a significant contribution to reducing the sonic boom that occurs when the aircraft reaches supersonic speed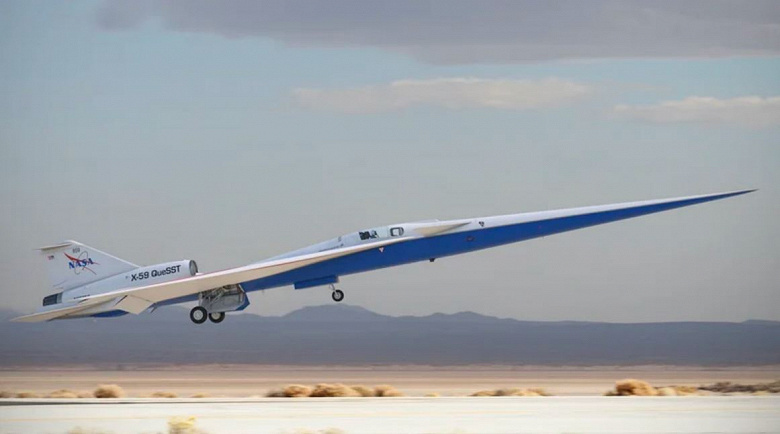 The General Electric F414-GE-100 engine was installed at the Lockheed Martin Skunk Works in Palmdale, California. Its length is almost 4 m. The engine is capable of generating 10 tons of thrust and will allow the X-59 to accelerate to a speed of Mach 1.4 at a maximum flight altitude of 16.5 km.
" The engine installation is the culmination of years of development and planning by the NASA, Lockheed Martin and General Electric Aviation teams. I am impressed and proud of this combined team that has spent the last few months developing key procedures that have ensured a smooth installation ," said Ray Castner, Project Manager for NASA.
The first flight of the NASA X-59 with the new power plant should take place in 2023. If all goes according to plan, testing of the "silent engine" aircraft over residential areas will begin in 2025. NASA X-59 itself will never go into production, but the developments obtained during its testing will form the basis of promising passenger supersonic liners – quieter than the Concorde and Tu-144.