Engine problems continue
The US space agency NASA has shared the latest news about the miniature satellite Lunar Flashlight ("Moon Flashlight"). On the way to the moon, the probe had problems, the mission team had to change their plans.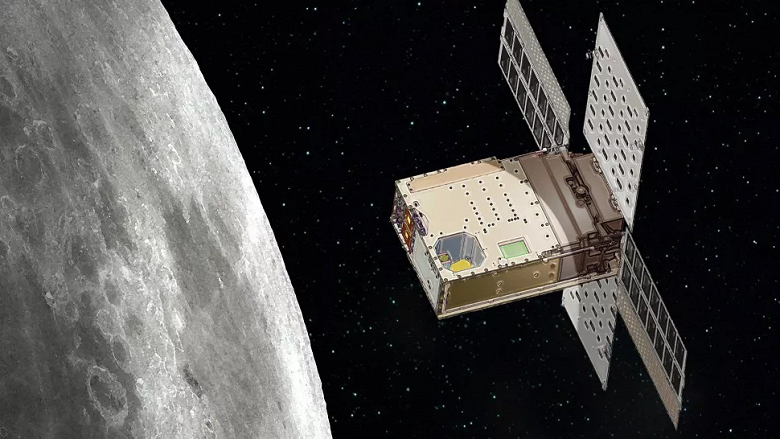 Lunar Flashlight was launched in December 2022 on a SpaceX Falcon 9 rocket. NASA's small satellite is designed to search for water ice at the south pole of the moon, where NASA hopes to land astronauts in a few years. The probe was also expected to test the new "green" fuel during its four-month mission to the moon.
However, in January it turned out that three of the four engines were "inefficient", although the satellite itself remained largely operational and in touch with the team. 
Now NASA officials have said that the Lunar Flashlight will never enter lunar orbit. Problems with the engine continue, so the specialists had to develop an original technique for maneuvering using a single engine. In the end, it was decided that the team would redirect the probe into high Earth orbit with periodic flybys of the south pole of the moon. The first scientific pass should take place in June. 
NASA stressed that if this works, Lunar Flashlight will still be able to deliver valuable scientific data as it flies past the south pole of the moon. It is there that the Artemis program plans to land astronauts in 2025. The statement also says:
Technology demonstrations are high-risk, high-paying activities designed to push the boundaries of space technology. Lessons learned from these challenges will help inform future missions that will further advance this technology.