But the RX 6000 is about as profitable
Radeon RX 7800 XT and RX 7700 XT video cards hit the market tomorrow, but today test results for new products obtained by AMD itself have leaked online. At least that's what HD-Tecnoligia claims.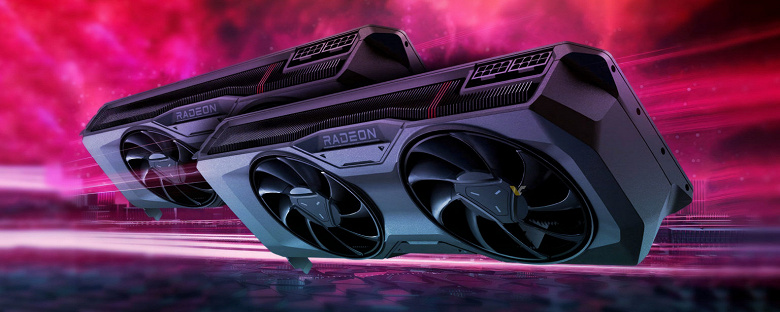 According to these results, the Radeon RX 7800 XT is on average 6.9% faster than the RTX 4070 in games without ray tracing. With it, the AMD card is 11.6% slower. The RX 7700 XT, in turn, is in the same order of magnitude 15.9% faster and 5.4% slower than the RTX 4060 Ti 16GB.
New AMD graphics cards are again more profitable than new GeForce products.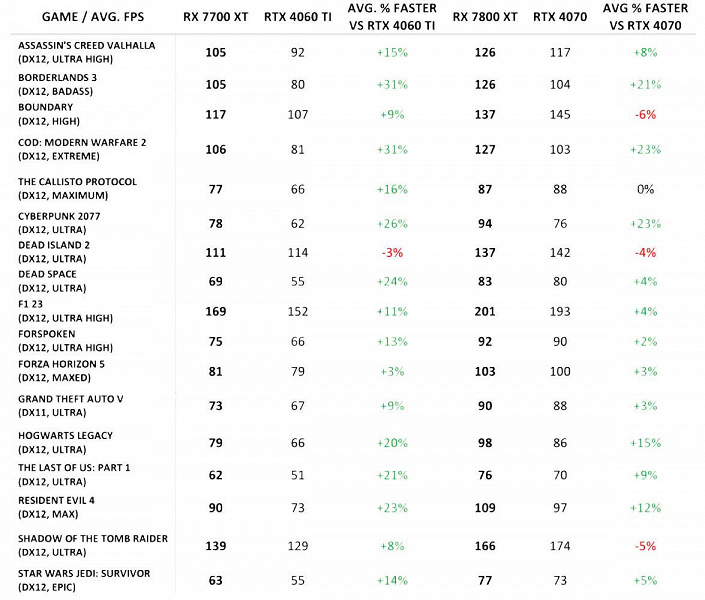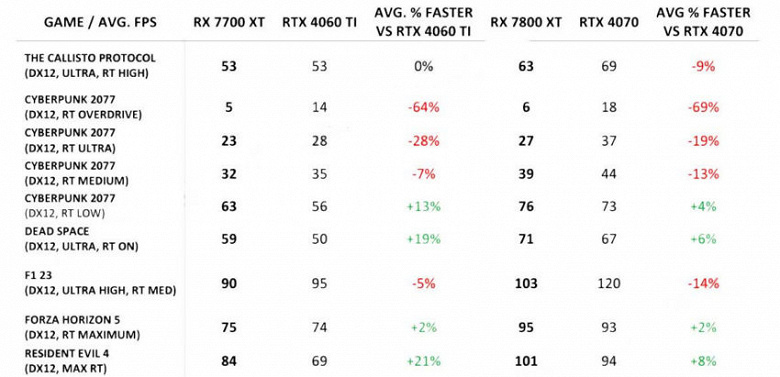 Thus, at lower prices, AMD's new products offer, on average, greater performance. True, if we compare the results with the existing tests, it turns out that the RX 7800 XT is not particularly faster than the RX 6800 XT and the RX 7700 XT is approximately the level of the RX 6800. If we compare the new products with these predecessors at starting prices, the new products are noticeably more profitable, especially the higher card. However, the RX 6000 line has long been available at prices significantly lower than recommended, and right now it turns out that the new adapters provide approximately the same price-performance ratio as the old ones.