GoPro Max 2: The Ultimate 360-Degree Action Camera
In the thrilling world of action cameras, GoPro Max 2 emerges as a game-changer. With its cutting-edge features and immersive capabilities, it's revolutionizing the way we capture life's most exciting moments. In this article, we dive deep into the world of GoPro Max 2, unveiling its incredible potential and why it's the go-to choice for adventurers, vloggers, and content creators.
Key Features of GoPro Max 2
GoPro Max 2 boasts an array of features that set it apart from the competition. Let's explore what makes this 360-degree action camera a must-have:
Stellar Resolution:
GoPro Max 2 offers enhanced resolution, delivering stunning 360-degree videos and photos with exceptional clarity. Whether you're shooting in 5.6K or capturing 360-degree panoramas, the results are breathtaking.
Next-Level Stabilization:
Say goodbye to shaky footage. The Max HyperSmooth technology ensures silky-smooth videos even in the most challenging conditions. Your adventures remain steady and jitter-free, allowing viewers to fully immerse themselves in your content.
`
Durability Redefined:
Designed for adventure, the GoPro Max 2 is built to withstand the toughest environments. It's rugged, waterproof, and ready to accompany you on all your escapades, from mountain summits to underwater expeditions.
Benefits of 360-Degree Capture
360-degree capture isn't just a novelty; it's a game-changer for content creators and adventurers alike. Here's why GoPro Max 2's immersive capabilities matter:
Total Content Control:
With GoPro Max 2, you have total control over what your audience sees. Capture everything around you and decide later what to highlight, ensuring you never miss a moment.
Creative Freedom:
Unleash your creativity with endless possibilities. Use the OverCapture feature to transform 360-degree footage into traditional videos, choosing the angle and perspective you want.
Engaging Storytelling:
360-degree content immerses viewers in your world. Whether you're documenting your travels, extreme sports, or daily life, it creates a more engaging and immersive viewing experience.
Use Cases and Scenarios
Wondering how GoPro Max 2 fits into your adventures? Explore various scenarios where this 360-degree marvel shines:
Extreme Sports:
Take your action shots to the next level. Whether it's snowboarding, mountain biking, or skydiving, GoPro Max 2 captures the heart-pounding action like never before.
Travel Vlogging:
Elevate your travel vlogs with immersive storytelling. Transport your viewers to exotic destinations, letting them explore every corner of the world with you.
Immersive Storytelling:
Break the boundaries of traditional storytelling. Create narratives that surround your audience, making them an integral part of your adventures.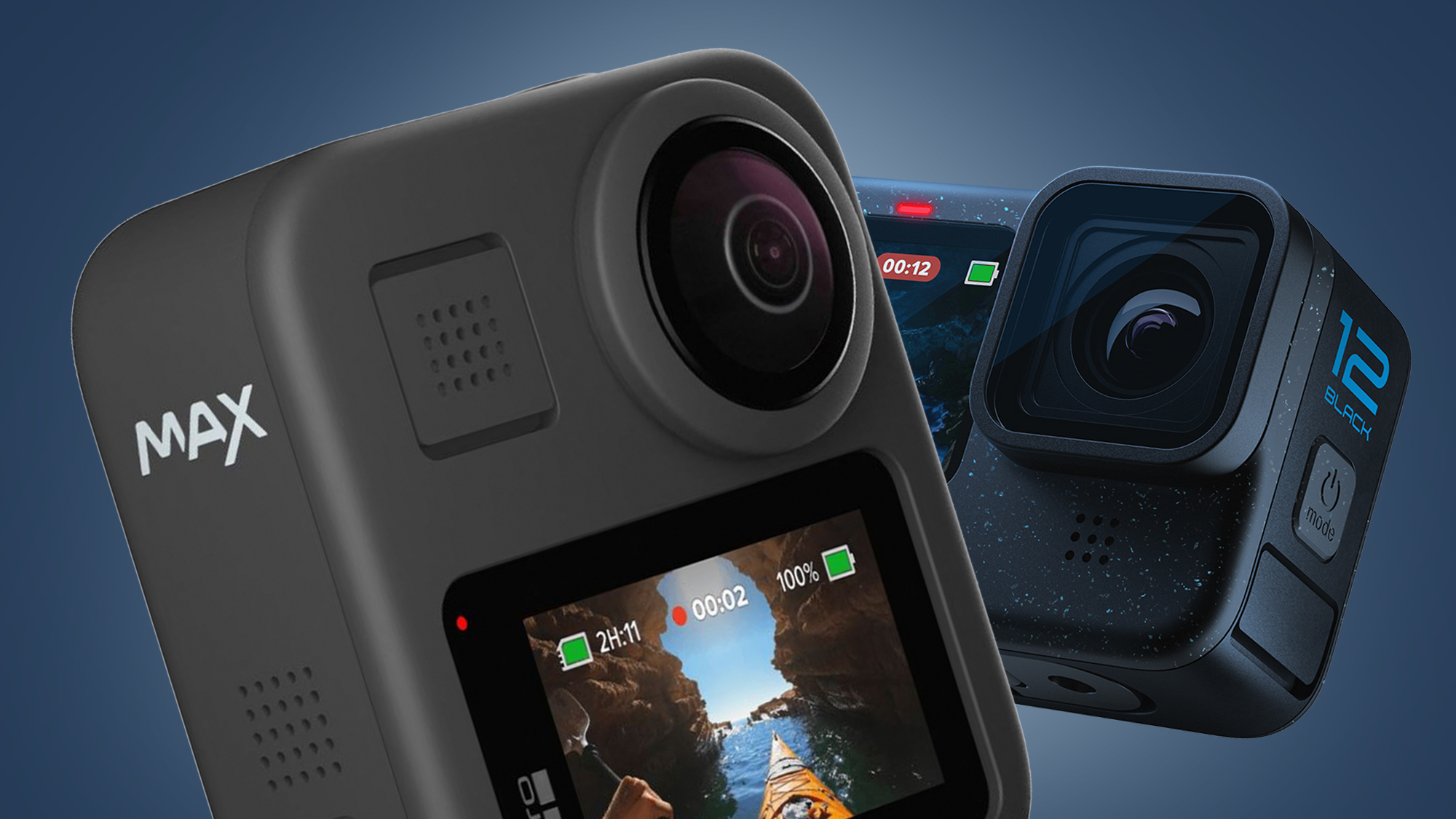 GoPro Max 2 vs. Competitors
When it comes to 360-degree action cameras, GoPro Max 2 is a standout. Let's see how it compares to the competition:
Resolution and Clarity:
GoPro Max 2's 5.6K resolution outshines most competitors, ensuring your content is nothing short of stunning.
Stabilization:
Max HyperSmooth technology provides the best stabilization, keeping your footage incredibly smooth even in challenging conditions.
Durability:
GoPro Max 2's rugged build and waterproof design put it ahead in terms of durability.
Tips for Getting the Most Out of GoPro Max 2
Maximize your GoPro Max 2 experience with these expert tips:
Perfect Your Angles:
Experiment with different angles to create captivating 360-degree shots. Find the sweet spots for stunning visuals.
Editing Magic:
Utilize OverCapture and editing software to transform your 360-degree footage into engaging, traditional videos.
Accessories and Add-Ons
Enhance your GoPro Max 2 setup with these must-have accessories:
Tripod Mount:
Keep your camera steady for static shots and time-lapses.
Selfie Stick:
Extend your reach for epic selfies and group shots.
Where to Buy GoPro Max 2
Ready to embark on your 360-degree journey? Here's where you can find GoPro Max 2:
Official GoPro Store:
Visit the official website for the latest deals and bundles.
Authorized Retailers:
Check with authorized retailers for availability and promotions.
Q: What is GoPro Max 2?
A: GoPro Max 2 is a cutting-edge 360-degree action camera known for its immersive capabilities and advanced features.
Q: What are the standout features of GoPro Max 2?
A: GoPro Max 2 features exceptional 5.6K resolution, Max HyperSmooth stabilization, and a rugged, waterproof design.
Q: How does Max HyperSmooth technology work?
A: Max HyperSmooth technology ensures silky-smooth video footage by digitally stabilizing content, even during extreme activities.
Q: Can GoPro Max 2 be used underwater?
A: Yes, GoPro Max 2 is waterproof and designed to withstand underwater adventures without the need for additional housing.
Q: What creative possibilities does 360-degree capture offer?
A: 360-degree capture provides total content control, creative freedom, and immersive storytelling options for content creators.
Q: How does OverCapture work?
A: OverCapture allows you to transform 360-degree footage into traditional videos, giving you control over angles and perspectives during editing.
Q: How does GoPro Max 2 compare to other 360-degree action cameras?
A: GoPro Max 2 outshines competitors in terms of resolution, stabilization, and durability.
Q: What are some user reviews of GoPro Max 2?
A: Users praise GoPro Max 2 for its clarity, stability, and transformative impact on outdoor and travel videography.
Q: Can I edit GoPro Max 2 footage easily?
A: Yes, you can edit GoPro Max 2 footage using OverCapture and compatible editing software for dynamic and engaging content.
Q: Where can I purchase the GoPro Max 2?
A: GoPro Max 2 is available on the official GoPro website and through authorized retailers, offering various deals and bundles.
Conclusion
GoPro Max 2 isn't just an action camera; it's a creative powerhouse. With its impressive features, durability, and immersive capabilities, it's the ideal companion for adventurers, storytellers, and anyone who craves next-level content creation. Embrace the future of videography with GoPro Max 2 and redefine how you capture life's most exhilarating moments.