"Moskvich 3e" was estimated at 3.5 million rubles
According to Autonews Days, the Moskvich 3 and Moskvich 3e crossovers appeared at dealers. So, in the Petrovsky dealership of the Belaya Dacha car dealership in Moscow, they confirmed that the gasoline Moskvich 3, as expected,  costs 1.97 million rubles , and for the electric Moskvich 3e they ask for 3.5 million rubles.
The first cars have arrived, we can already accept customers, because [people] are interested, they know that we are dealers. At prices: with an internal combustion engine – 1.97 million rubles, with an electric one – 3.5 million rubles. Recommended retail prices, which are the same for all dealers, are set by the manufacturer.
Representative of the dealer center "Petrovsky"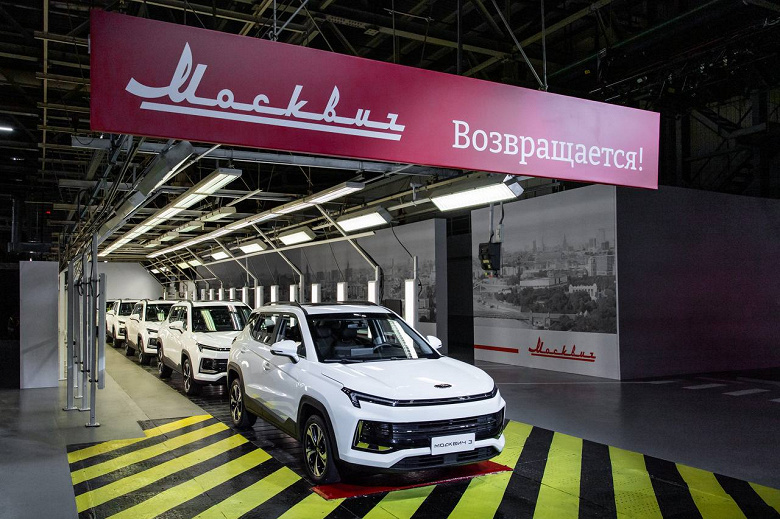 Cars gradually begin to fill warehouses, and showrooms are equipped to meet the requirements of the revived Moskvich plant: "By the time they are brought into line, the warehouse will already be full, I think."
Unfortunately, the dealer did not say anything about the expected discount of 925 thousand rubles, which should apply to the Moskvich 3e electric car, according to previously published information.
We reported on today's start of sales of Moskvich 3e in the morning