Asus ROG Phone 7 Pro became the leader
AnTuTu developers have updated the rating of the most productive smartphones in the world. At the end of April, it was headed by Asus ROG Phone 7 Pro.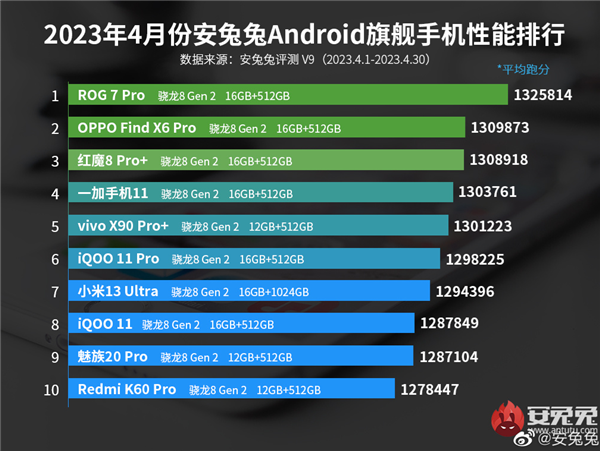 Not a single Samsung is in the lead, and Xiaomi 13 Ultra is only in seventh place.
Despite the presence of a non-overclocked SoC Snapdragon 8 Gen 2, the new Asus, thanks to the software and cooling system, is gaining more than 1.325 million points. As you can see, the gap from competitors is minimal, although between the next six models it is less than between the first and second places. 
As for the top 10, it's expected to be all powered by the Snapdragon 8 Gen 2. Perhaps the upcoming Dimensity 9200 Plus can make a difference, but for now, Qualcomm's platform is out of competition.