At the same time, it is only 15% faster than the RTX 3060 Ti, and even then with DLSS 3
Nvidia today introduced the GeForce RTX 4060 Ti and RTX 4060 graphics cards  and announced prices. Of the unknown, only the exact dates for the start of sales of two of the three models remained. However, the thematic resources did not immediately pay attention to something in the Nvidia materials. The fact is that on its website the company directly calls the new cards solutions for Full HD resolution. 

The company calls the RTX 4060 Ti a 1080p performance champ – a champion in negotiable resolution, and the RTX 4060, according to Nvidia, is a high-performing 1080p card, that is, a high-performance solution for Full HD. 
Nvidia directly calls even the $500 GeForce RTX 4060 Ti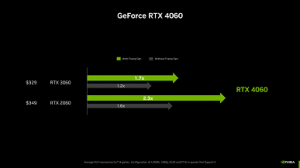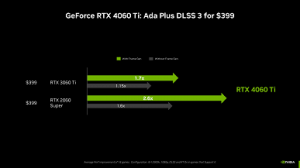 All published test results of new products also relate exclusively to Full HD resolution. At the same time, we recall that the RTX 4060 costs only $ 300 , and there are no special questions about it, but the RTX 4060 Ti 16GB costs $ 500, and although the additional $ 100 is due solely to doubling the amount of memory, the price remains the same , and it turns out that Nvidia itself directly positions the 500-dollar video card as a solution only for Full HD. 
`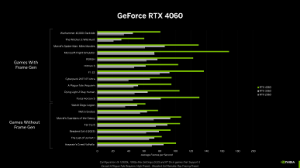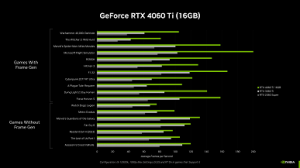 You can also pay attention to some diagrams in the bowels of the Nvidia site. According to them, the RTX 4060 Ti is 15% faster than the RTX 3060 Ti, this is without frame generation, but this is taking into account DLSS 3. The RTX 4060, in turn, is 20% faster than its predecessor. However, most of the tests were carried out with DLSS 3.