OnePlus is actively expanding its range: monitors are a logical step after TVs
If earlier OnePlus only produced phones, now it also has TVs in its range, and soon there will be monitors. On December 12, OnePlus will introduce two monitor models under the designations X 27 and E 24.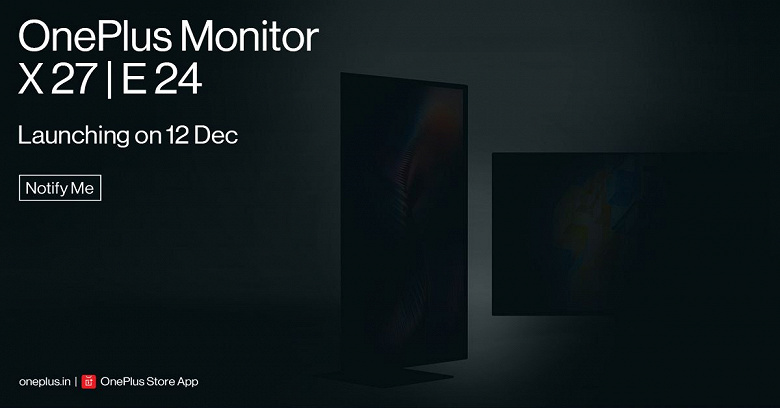 There are no technical specifications, but the title clearly encodes the diagonal size in inches: 27 and 24, respectively. The teaser also indicates the presence of a convertible stand that will allow you to transfer the device from landscape to portrait mode and vice versa. According to insider Ishan Agarwal (Ishan Agarwal), OnePlus X 27 will be a premium model: you can expect 4K resolution and a considerable price.