This is due to the success of Oppo Find N2 and Oppo Find N2 Flip
Oppo has officially announced that it will lead China's foldable smartphone market from December 26, 2022 to January 1, 2023.
This is directly related to its latest foldable smartphones, the Oppo Find N2 and Oppo Find N2 Flip, which went on sale late last year.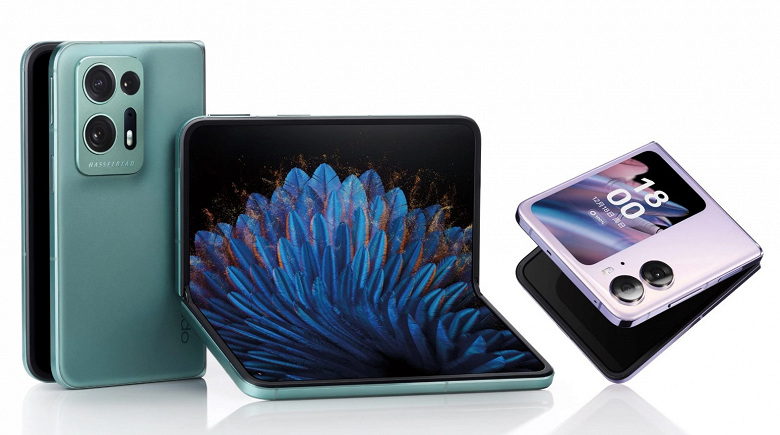 The Oppo Find N2 is the industry's lightest phone in this form factor, weighing just 233g. It went on sale on December 23rd starting at $1,170 in China.
Oppo Find N2 Flip is the most compact clamshell phone with the highest performance, fastest charging, and the largest 3.26-inch external screen. The smartphone was released on December 30 at a price of $890 in China.
According to CINNO Research, the sales volume of flip-screen mobile phones in the Chinese market in the third quarter of 2022 was 723,000 units, up 114% year-over-year.