They will come out in the middle of the year
AMD has already launched the Ryzen 7000X3D processors on the market, and is now preparing to bring Genoa-X server processors, which will also receive additional V-Cache memory. According to recent data, each CCD chiplet of these processors will have a 64 MB V-Cache chip. 
Recall that top-end Genoa has 12 such chiplets. This means that in addition to their own 384 MB of L3 cache, the top models will receive another 768 MB, that is, the CPU will have a total of 1,152 GB of cache! For comparison, the older Milan-X has 768 MB of cache. 
Over 1.1GB cache and 96 Zen 4 cores Epyc Genoa-X processor details revealed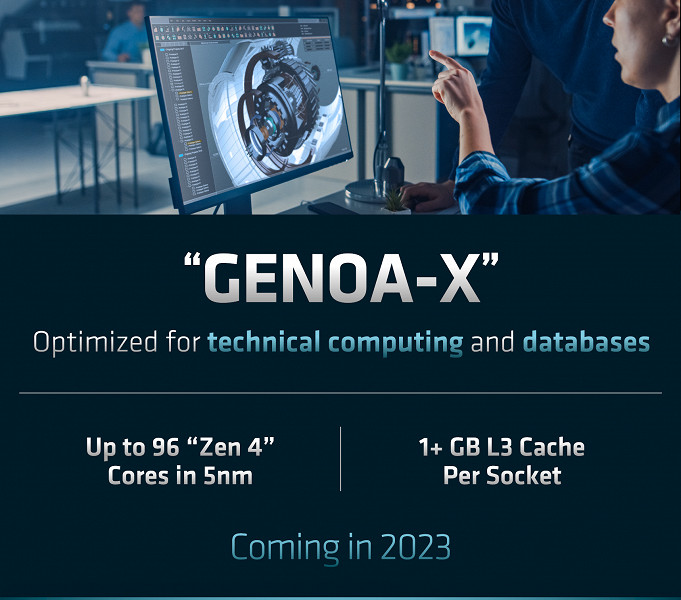 The new CPUs will have a TDP of 400W, with the ability to limit it to 320W. As for frequencies, we are talking about a maximum of 3.7 GHz, which corresponds to the usual Genoa.  
The older model will be the 96-core Epyc 9684X, the line will also include the 32-core Epyc 9384X, the 24-core Epyc 9284X and the 16-core Epyc 9184X, but it is not a fact that there will not be other models in the line.