And all this against the backdrop of a crisis.
Despite the economic crisis and the effects of the COVID-19 pandemic, the premium smartphone segment has been doing great in 2022. So much so that for the first time in the history of the market, this segment accounted for more than half of all sales in monetary terms.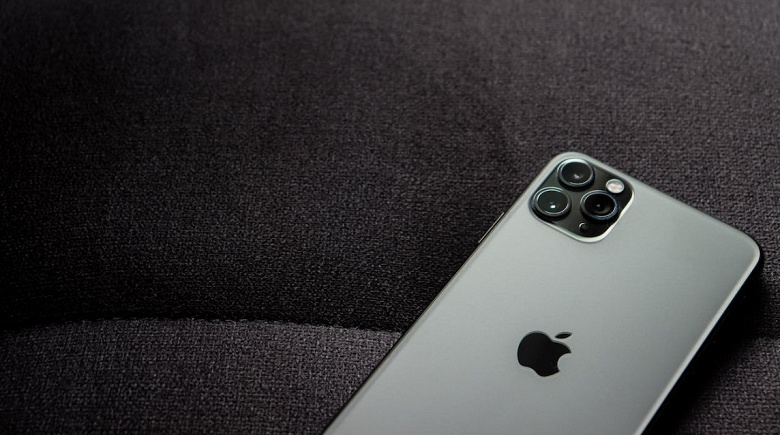 While the overall market fell 12%, sales of premium smartphones rose 1%. As a result, 55% of the total market revenue fell to the share of such devices. Here it is worth mentioning right away that Counterpoint analysts, who shared the statistics, refer devices with a price of $600 and above to the premium segment, while some other analysts take a count of $400.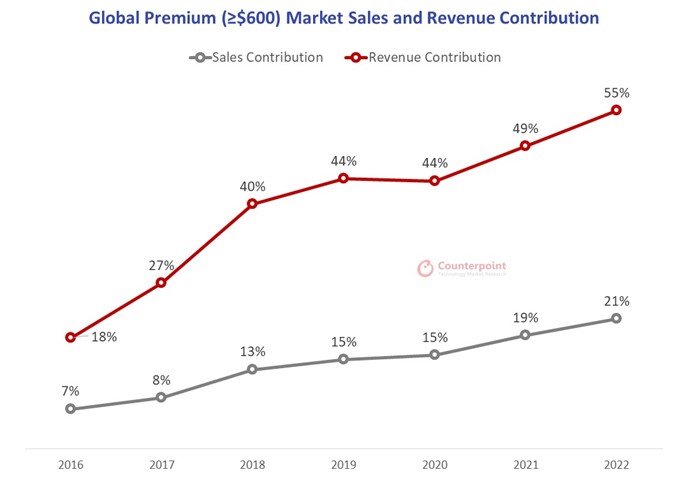 Returning to the statistics, a record was also set in quantitative terms: premium models occupied 21% of the market. For comparison, in 2018 it was only about 13%, and in 2016 it was only about 7%. 
The source also notes that the fastest growing segment was the one that includes smartphones with a price of $1,000 or more. Sales there increased by 38%. 
The premium segment, of course, is led by Apple. The company occupied 75% of this market, increasing its share by 4 percentage points. And this is a record share for the Cupertino giant. Samsung is second with 16%, followed by Huawei (3%), Xiaomi (1%), Honor (1%) and Google (1%). The last two are worth highlighting as they increased sales by 110% and 118% respectively. 
`