Xiaomi phones of the Redmi 9 and Redmi Note 9 lines came out in 2020 with the MIUI 11 interface. It was expected that software support in terms of the proprietary interface would end with the MIUI 13 version, however, as reported, Xiaomi will still release MIUI 14 for these once popular budget phones. models.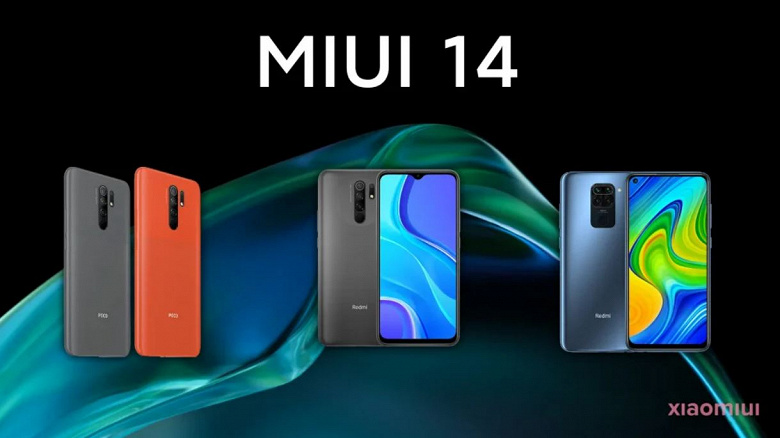 MIUI 14 will be released not only for Redmi 9, Redmi Note 9, Redmi Note 9S, Redmi Note 9 Pro/Max and Redmi Note 9 Pro 5G, but also for Poco M2 and Poco M2 Pro, Redmi 10X 4G, Redmi 10X 5G and Redmi 10X Pro.
Why did Xiaomi change its mind? Perhaps due to the fact that at one time these phones were very popular, they have a large subscriber base. The source also indicates that Xiaomi wants to apologize to users in this way for being very delayed with the release of MIUI 13 for these models. Be that as it may, this is good news for Redmi users. True, the new firmware will not be built on Android 13, but on Android 12, so with the latest interface, users of the above models will not receive the latest OS either.