Last updated on December 2nd, 2022 at 05:47 pm
Published a list of innovations MIUI 14
Xiaomi was supposed to unveil MIUI 14 firmware and Xiaomi 13 and Xiaomi 13 Pro flagship phones today, but the event was canceled due to the death of former Chinese President Jiang Zemin . However, a detailed list of innovations and changes implemented in MIUI 14 has already been published on the Web. Usually, such a list is shown to the user when installing a fresh firmware. So what's new in MIUI 14?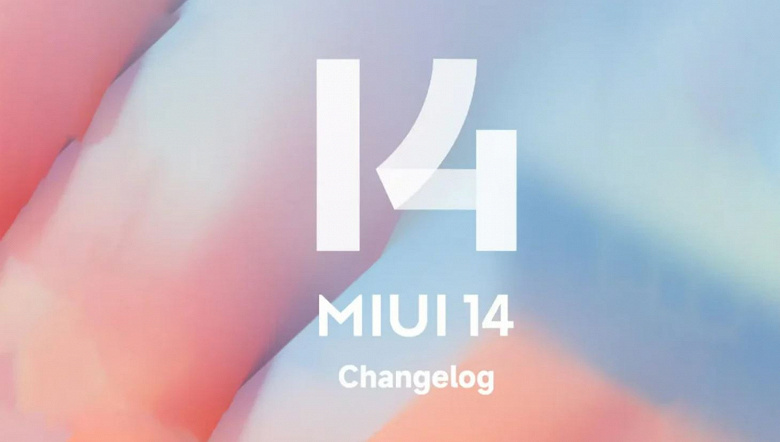 Personalization options have been expanded: new widgets and "super icons" will appear, something like a Tamagotchi (animated image of a plant or pet) can now be installed on the home screen, and applications that are used most often will be highlighted in folders on the home screen.
In MIUI 14, you can click on any text in the gallery image, highlighting it in this way, and translate it into one of 8 languages. There will also be "live subtitles" in the system. The Mi Smart Hub app will be radically updated – it will work faster and get support for more devices. MIUI 14 will allow you to forward incoming calls to a tablet, and if the phone is connected to a TV and text input is required, then this can all be done on a smartphone.
`
MIUI 14 will bring family-focused services. It will be possible to create a group of up to 8 people with different restrictions for each and share content in the group. "Family services" will allow you to set a common album as a screensaver on TV, exchange data on the physical condition and vital signs of all members of the group. Child accounts have a range of parental controls, from limiting screen time to using apps only from the safe zone.
In MIUI 14, the Xiao AI proprietary voice assistant will be greatly improved: it can be used as a scanner, translator, spam call filter, etc.
Xiaomi has already talked about a number of other innovations in MIUI 14 : the firmware file itself will become smaller, applications will take up less memory, and almost all pre-installed programs (with the exception of the eight main ones) can be deleted.
As for the updated list of smartphones that will receive MIUI 14, it looks like this:
Xiaomi 12S Ultra;
Xiaomi 12S Pro;
Xiaomi 12S;
Xiaomi 12 Pro Dimension Edition;
Xiaomi 12 Pro;
Xiaomi 12;
Xiaomi 12X;
Xiaomi 11 Ultra;
Xiaomi 11 Pro;
Xiaomi 11;
Xiaomi 11 Lite 5G;
Xiaomi 11i;
Xiaomi 11i Hypercharge;
Xiaomi 11X;
Xiaomi 11X Pro;
Xiaomi Mix 4;
Xiaomi Civi 1S;
Xiaomi Civi;
Redmi K50 Ultra;
Redmi K50 Pro;
Redmi K50G;
Redmi K50;
Redmi K50i;
Redmi K40 Pro+;
Redmi K40 Pro;
Redmi K40S;
Redmi K40 Gaming;
Redmi K40;
Redmi Note 11T Pro+;
Redmi Note 11T Pro;
Redmi Note 11 Pro+;
Redmi Note 11 Pro;
Redmi Note 10 Pro;
Poco F4 GT;
Poco F4;
Poco F3 GT;
Poco F3;
Poco X4 GT;
Poco X3 GT.