The authors did not have a vegan leather version
Xiaomi recently introduced the Redmi Note 13 line of smartphones, which takes another significant step forward in terms of performance while maintaining low prices. And now we can look at different smartphones on video.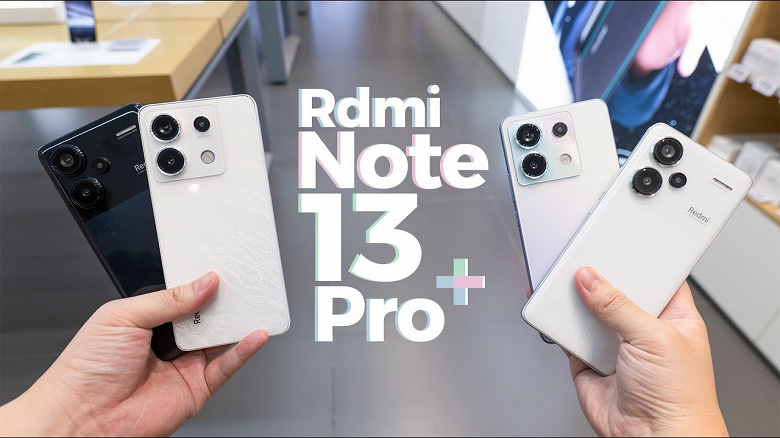 The authors of Gizmochina decided to film different versions of smartphones, and at the same time answer numerous questions from readers regarding new products.
As you can see, the Redmi Note 13 Pro+ model comes with a case, and not a transparent silicone one, but a black plastic one.
Redmi Note 13 Pro and 13 Pro+ live in different versions.
You can appreciate the very narrow frame, and curved screen, which is rare in this segment, although not everyone likes it, and also see the differences in color options. True, the authors did not have the most unusual version with so-called vegan skin at their disposal.
`
The authors also clearly showed the impressive performance increase of the Note 13 Pro+ compared to its predecessor: more than 770,000 points in AnTuTu 10 versus less than 530,000 points.
You can also evaluate the camera's performance in the video. In particular, stabilization and different shooting modes of the 200-megapixel sensor.