It is relatively compact for an RTX 4090
Asus has unveiled its first liquid-cooled GeForce RTX 4090. The ROG Strix LC GeForce RTX 4090 model, as you can see in the photo, actually received a hybrid CO, but the fan on the card itself is needed not to replace liquid cooling at minimal loads, but to additionally blow the power subsystem.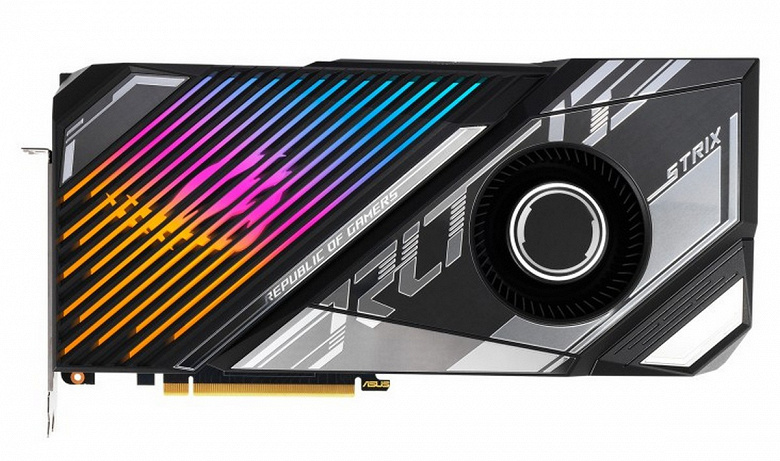 ROG Strix LC GeForce RTX 4090 graphics card unveiled
ROG Strix LC GeForce RTX 4090, among other things, may appeal to those who want an RTX 4090, but in a relatively compact size. Of course, except for the radiator with a pump, but they are still taken out separately. The compactness here, of course, is very conditional, since the adapter is 293 mm long, and it occupies 2.6 expansion slots. But still, most RTX 4090s are much larger.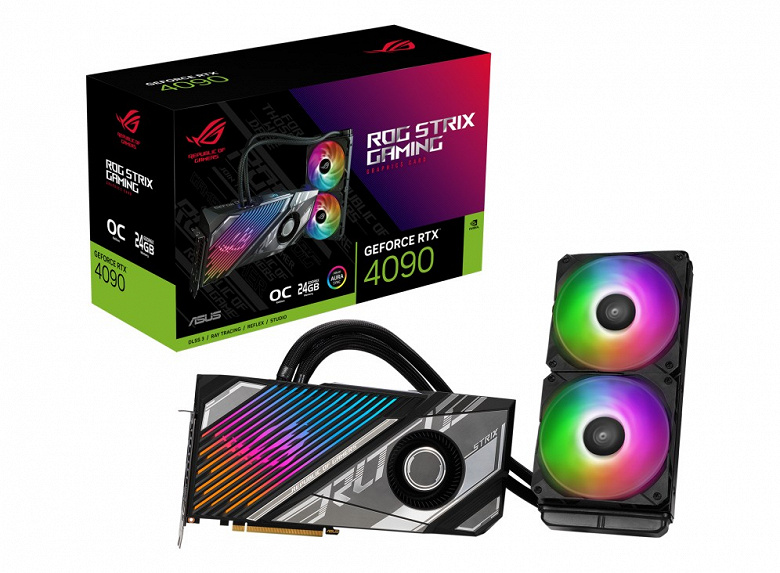 Asus notes that it uses the same cooling system as for the GeForce RTX 3090 Ti ROG Strix LC model. Given that the RTX 4090 consumes less power, there are no questions about this solution.