It turned out that it is 10% more efficient than the previous leader and 35% quieter
Rolls-Royce has completed the first ground tests of its UltraFan aircraft engine. Recall that at the end of last year, a demonstrator of this huge engine was assembled and installed in the Testbed 80 test center in Derby (UK), specially built by Rolls-Royce to test the UltraFan. The first tests were planned to be carried out in early 2023, and now their results have been announced.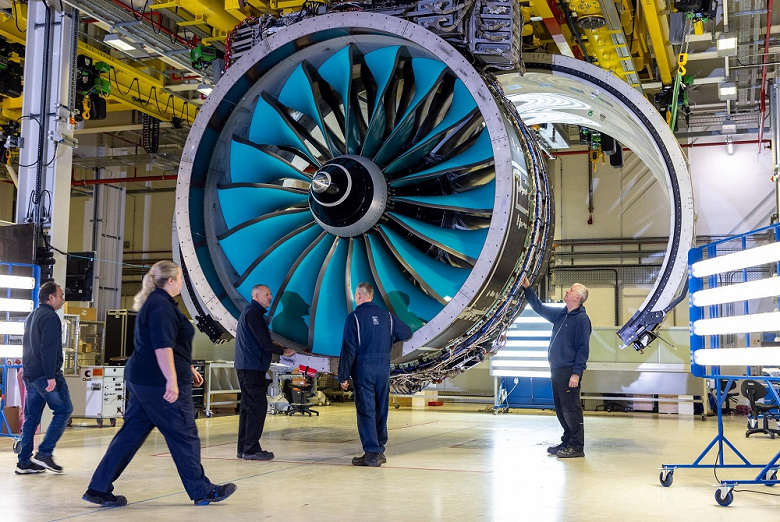 Rolls-Royce says the new aircraft engine is at least 10% more efficient than any other major aircraft engine currently in use. Before the introduction of the UltraFan, the most economical aircraft engine was the Trent XWB, also made by Rolls-Royce. The company believes that its new development will allow airlines to save billions of dollars on fuel.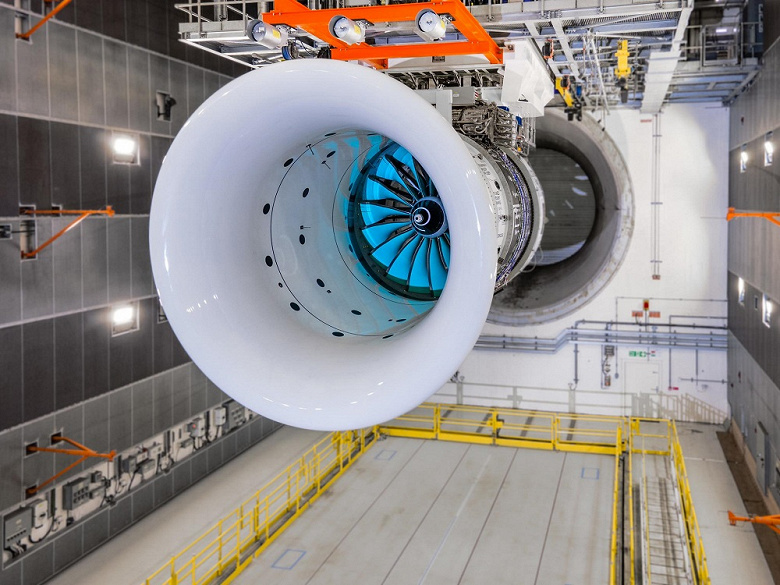 The UltraFan includes a 140-inch (3.56 m) diameter fan with high-precision 3D printed blades made of carbon composite with titanium leading edges. Due to this, despite its impressive size, this aircraft engine is quite light. Also, its design provides a 35% reduction in noise level. UltraFan power is 87,000 hp. or approximately 67 MW, it provides thrust in the range from 11.3 to 45.5 tons. The new aircraft engine is expected to be fully certified and implemented in narrow-body aircraft in the 2030s.