Launch scheduled for June 27
Roskosmos in its Telegram channel published a photo of the Soyuz-2.1b rocket, which should put 43 spacecraft into orbit: the main one is the Meteor-M No. 2-3 meteorological satellite, the remaining 42 as a passing load. The rocket has already been set in a vertical position, the launch will take place from Vostochny on June 27 at 14:34:49 Moscow time.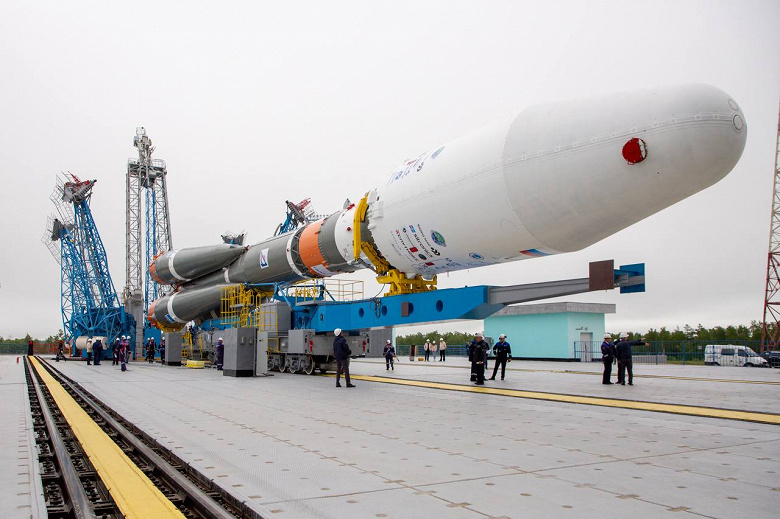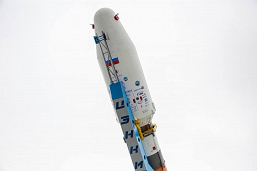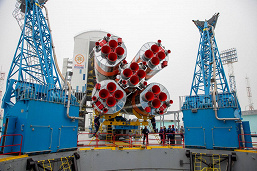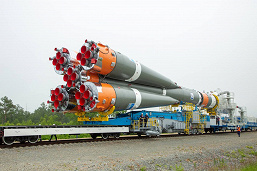 Roscosmos showed the Soyuz-2.1b rocket, which will launch 43 satellites
"Meteor-M" No. 2-3 is designed to monitor the climate and the environment, study the natural resources of our planet, control the heliogeophysical situation (the influence of the Sun on the main shells of the Earth). Among the 42 payload devices, there is also a UAE satellite to provide communication between IoT devices. It will be launched as part of the PHI-Demo mission.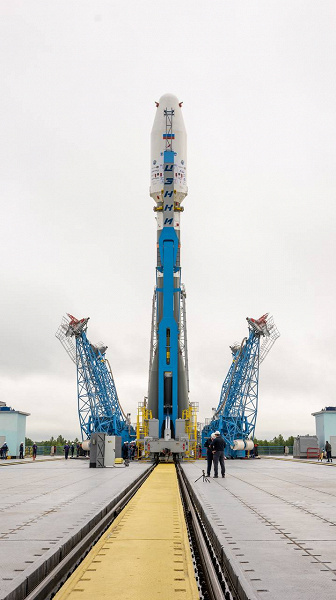 Recall that yesterday Roskosmos announced the creation of the first sample of the most powerful rocket engine on the planet – RD-171MV.