The official image has appeared
BYD has released the first official image of the 2023 BYD Song Pro DM-i, which will go on sale soon.
Compared to the current model, the design of the front panel has changed significantly. According to Carnewschina, the first batch of the new model has already appeared in dealerships in China, and sales will begin on May 6 at a starting price of about $18,800.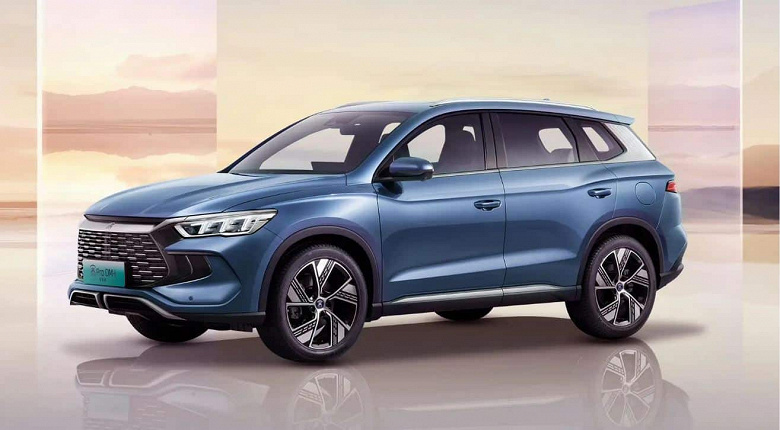 The Ministry of Industry and Informatization of the People's Republic of China has confirmed that the dimensions of the BYD Song Pro DM-i 2023 model year are 4738 x 1860 x 1710 mm, and the wheelbase is 2712 mm. For comparison: the dimensions of the current model are 4650 x 1860 x 1700 mm, and the wheelbase is the same as that of the novelty.
Sales of BYD Song Pro DM-i 2023 in China should begin on May 6
The car will receive a plug-in hybrid system consisting of a 1.5-liter naturally aspirated engine and an electric motor on the front axle with a capacity of 110 hp. The total power of the power plant, depending on the version, will be 179 or 197 hp. The battery capacity is 8.32 or 18.32 kWh in different versions, which corresponds to a range on pure electricity of 51 km and 110 km respectively. The official acceleration time from 0 to 100 km / h is 8.5 s.
`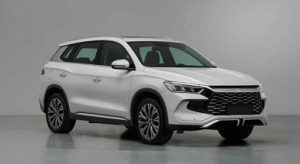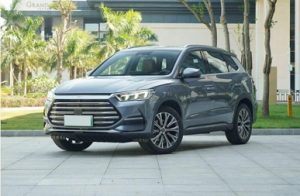 The car will receive a panoramic sunroof, radar for the autopilot system, front and rear cameras. The BYD Song Pro DM-i 2023 will feature a 12.8-inch pivoting central control screen and an 8.8-inch instrument cluster.