The smartphone is equipped with a 3900 mAh battery
DxOMark laboratory experts tested the battery and charging in the Samsung Galaxy S23 smartphone, which received 109 points.
This allowed the device to get only 83rd place in the overall standings, as well as 16th position in the category of premium smartphones.
Recall that the Samsung Galaxy S23 is equipped with a 3900 mAh battery with support for 25 W wired charging and 15 W wireless charging.
Samsung Galaxy S23 charges slowly and loses power quickly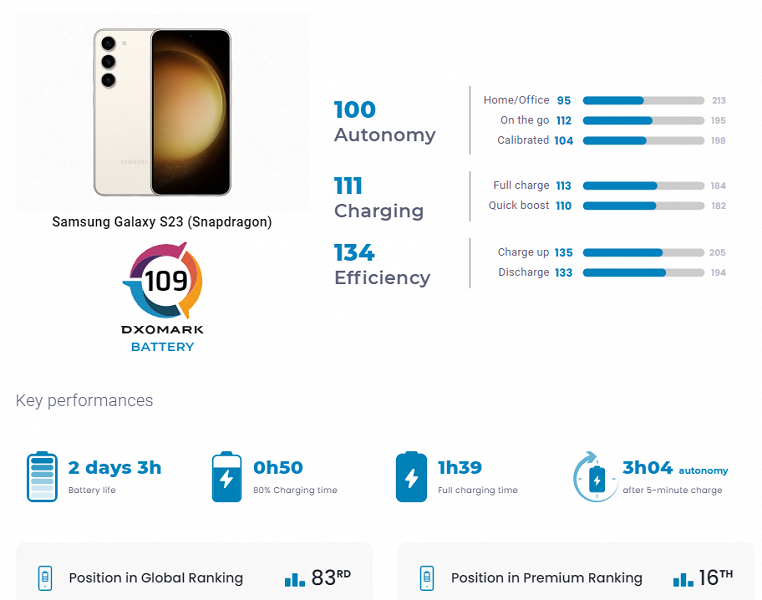 The disadvantages of the device, the experts attributed the weak autonomy when listening to music and in standby mode with the screen off. DxOMark experts also noted low autonomy when making calls and using the camera. In addition, they found that the battery indicator was inaccurate. For example, when the actual remaining charge was 15.6%, the smartphone reports a remaining 20%.
`
Also noted is a leisurely charge, which takes 1 hour 39 minutes.