The new product will receive Snapdragon 8 Gen 2
Honor may soon launch the Honor 100 line of smartphones on the market. According to recent data, the Honor 100 Pro model will receive the Snapdragon 8 Gen 2 SoC.
Insider Digital Chat Station says that the new product will become a full-fledged flagship, having received the top Qualcomm platform.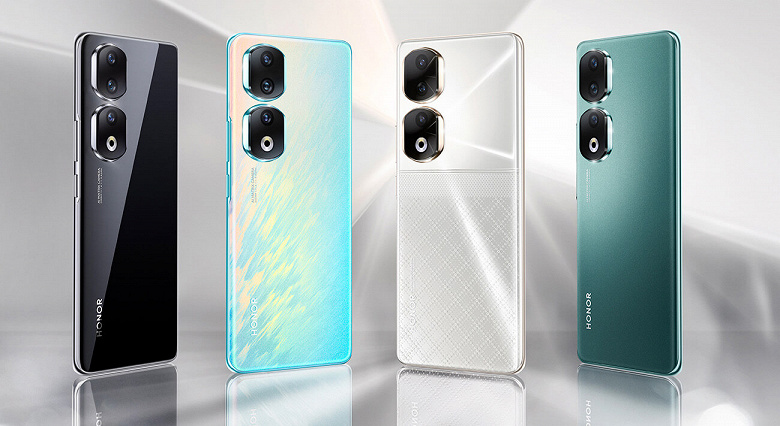 Samsung Galaxy S23 Ultra in power and will have a flicker-free screen
Also, the new Honor product will receive an AMOLED screen with a resolution of 1.5K and PWM with a frequency of 3840 Hz, that is, we are talking about a flicker-free display. Also, the Honor 100 Pro will retain the dual front camera, like the Honor 90 Pro (pictured). The smartphone is expected to be released in November, which is consistent with the six-month release schedule for the numbered models of the Honor XX family. Honor 90 Pro, we recall, also offers a 200-megapixel camera and 66-watt charging.
Digital Chat Station was previously the first to accurately report the specifications and release dates of the Redmi K30, K40, Xiaomi Mi 10, and Mi 11.