Previously, the same problems were observed in the Galaxy Note 20, Galaxy S20, Galaxy S21 and Galaxy S22
The story with multi-colored stripes on the screens of Samsung smartphones has been continued. As a reminder, almost all affected phones are equipped with a Super AMOLED screen, and green or pink lines automatically appear on them.
Samsung recently announced a free repair policy for out-of-warranty Galaxy Note 20 and Galaxy S20 series phones affected by this issue. However, these are not the only devices that experience screen issues.
Samsung Galaxy Z Flip 4 also has a green bar on the screen
A Galaxy Z Flip 4 user from India claims that his phone's screen started to malfunction a few months after purchase. The folding screen has a green stripe on the top left side. The user claims that the phone did not receive physical damage. When the user contacted the service center, after-sales managers for some reason answered that the warranty does not apply to the screen. When the user tried to contact Samsung via Twitter, he did not receive a response.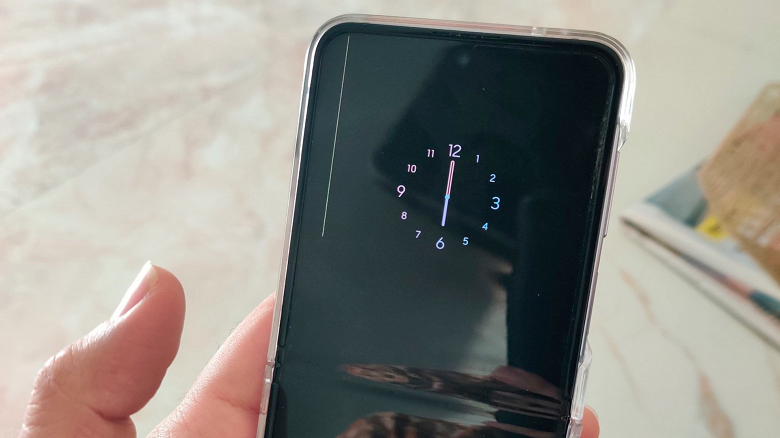 Previously, a similar problem was reported by owners of the Galaxy Note 20, Galaxy S20, Galaxy S21 and Galaxy S22.