Screen diagonal is 89 inches
Samsung, which previously showcased its first 89-inch MicroLED TV at the Home Appliances and Electronics World Expo 2023 (AWE 2023) in China, has started sales in its home country.
This TV is currently on sale in South Korea. The Samsung MNA89MS1BACXKR is priced at over $100,000.
"Starting with the 89-inch model, we will be expanding our Micro LED lineup to 76", 101", and 114" to expand consumer choice for ultra-high-end TVs and lead the market," said Taehwan Hwan, vice president of Samsung Electronics Korea.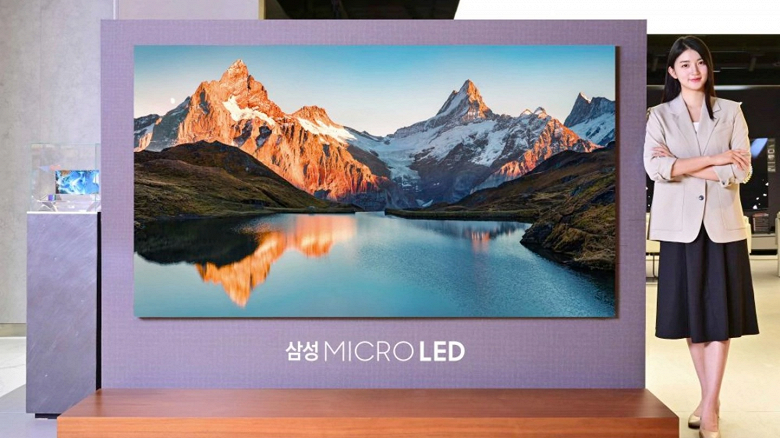 Samsung has released a very expensive TV.
The 89-inch Samsung MicroLED TV uses a new technology that has advantages in terms of life, efficiency and speed. The TV is equipped with an advanced Micro AI processor, has more than 20 million micro LEDs, supports HDR10, HDR10+ technologies and has a maximum brightness of 2000 cd/ m2 . Permission does not indicate the source.
The TV is also equipped with a 100W 6.2.2 channel sound system. It supports Dolby Atmos, OTS Pro audio and video tracking technology, as well as AVA intelligent audio control technology and Q-symphony, which ensures that the TV and stereo system sound in harmony.
`
We recently wrote about the $39k Samsung 98 TV .