No prices yet
Samsung, it says, has unveiled the world's first dual UHD gaming monitor. At the same time, it is the first ultra-wide monitor with 8K resolution.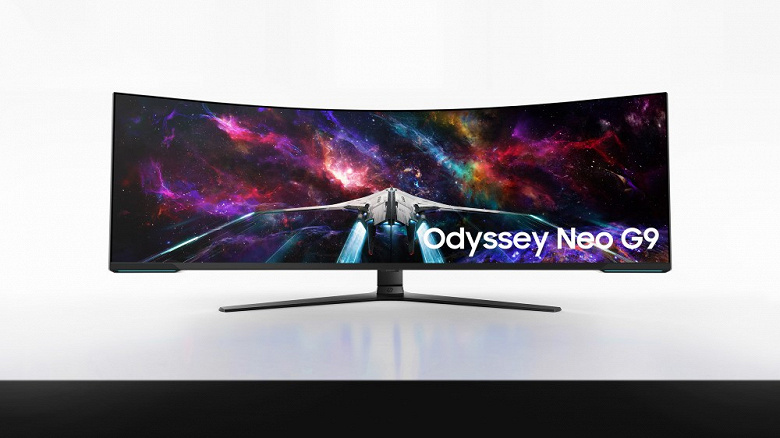 More specifically, the Odyssey Neo G9 uses a 57-inch 240Hz curved (curved radius of 1000mm) panel with a resolution of 7680 x 2160 pixels and an aspect ratio of 32:9. Apparently, this is also the largest monitor of this format. 
Other details, including information about the type of panel, Samsung has not yet provided. There is no data on the price and launch date, but the last similar model of the company had to wait about six months since the announcement. In terms of price, the 5K Neo G9 costs $2,200, so it's likely to be significantly more expensive. In addition, if you use such a monitor specifically for gaming, you will need the most productive PC, and even the GeForce RTX 4090 in a number of scenarios, as tests in 8K show, will not cope.