The card is equipped with one power connector
After a photo of the packages of the Radeon RX 7600 video card, photos of the adapters themselves appeared on the Web. These are the same Sapphire Pulse cards.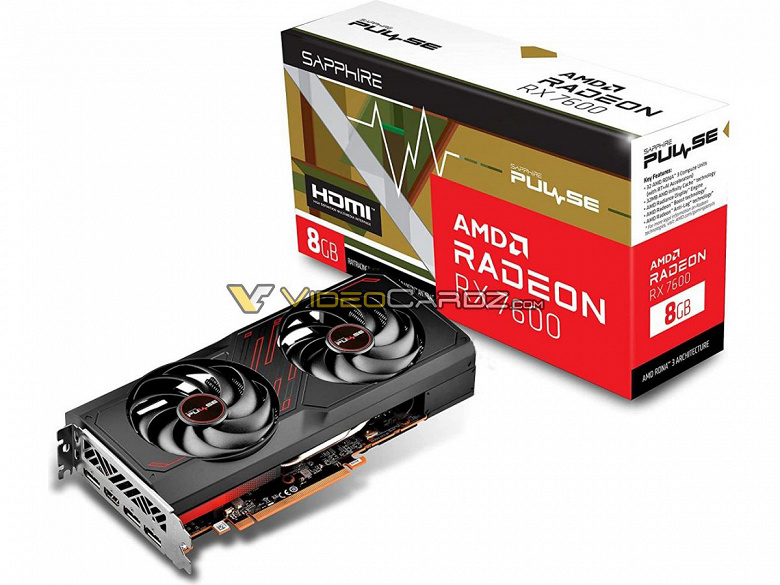 Sapphire Radeon RX 7600 lit up in photos
You can see that the adapter is quite compact by today's standards. The cooling system includes only two fans. To power the RX 7600, it requires an eight-pin connector, that is, the consumption of the novelty cannot exceed 225 watts. However, the real figure is likely to be much lower.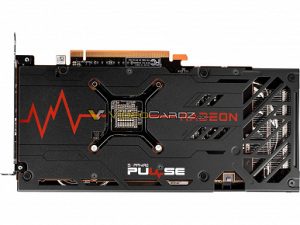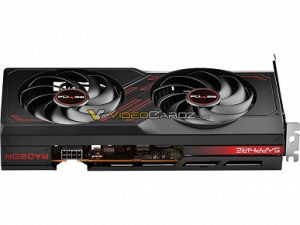 Recall that the card will go on sale on May 25. It is based on the Navi 33 GPU with 2048 stream processors and is equipped with 8 GB of memory with a 128-bit bus. 
`