XFX's RX 7900 XT could be as low as $979
There is a chance that the Radeon RX 7900 video cards will be available at the start of sales at prices close to the recommended ones.

Map pages have already appeared on Amazon, and prices have been available for a while. For example, the XFX RX 7900 XT Merc 310 was priced at $979, while the XFX RX 7900 XTX Merc 310 would cost $1,099 at that price. That is, it is slightly more expensive than the recommended prices of 900 and 1000 dollars, respectively. In addition, these are non-reference XFX adapters, which in general should not cost at the level of AMD reference cards.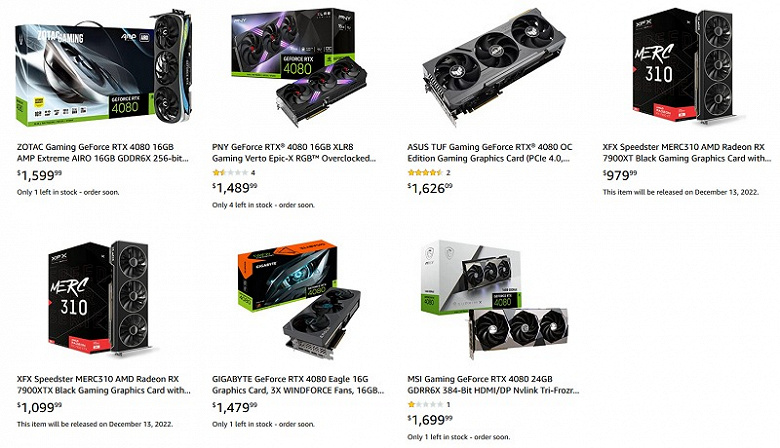 For comparison, for the GeForce RTX 4080 they ask from $ 1479, and the latest tests indicate that even the younger RX 7900 XT is able to compete with this card. That is, the difference in price between potentially comparable adapters in this case is a whopping $500!
However, of course, you need to wait for the start of sales and see what the situation with availability and prices will be in reality. Recall that reviews of new items will be published tomorrow, and sales will begin on December 13.