Qualcomm satellite communications details
Verified insider Digital Chat Station confirmed that the introduction of two-way satellite technology in Android smartphones is expected this year, and also added that it will appear not only on smartphones.
Qualcomm showcased its two-way satellite messaging solution at CES 2023 . Qualcomm plans to bring this feature to flagship Android phones, with the first models using the solution debuting in the second half of this year.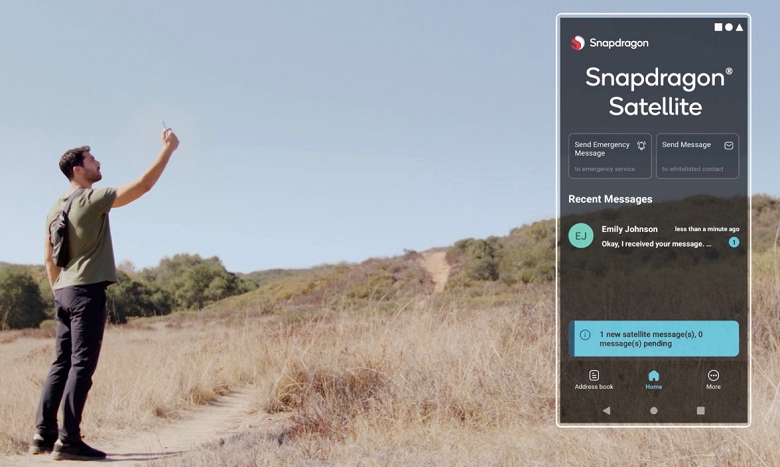 Qualcomm's two-way satellite solution will reportedly only apply to emergency messages at first. Qualcomm said the technology can be used in areas with weak signals, as well as in the wild or in the countryside.
This technology will first be implemented on smartphones and then expanded to other platforms, including laptops, tablets, IoT devices and cars.
Prior to this, satellite communications appeared in smartphones of the iPhone 14 and Huawei Mate 50 series.
Previously, Digital Chat Station was the first to accurately announce the specifications and release dates of Redmi K50, K60, Xiaomi 12 and Xiaomi 13.