56 more Starlink satellites launched into orbit
Space Exploration Technologies Corporation (SpaceX) set a new record today, September 26th. She launched a Falcon 9 rocket with the heaviest payload in history.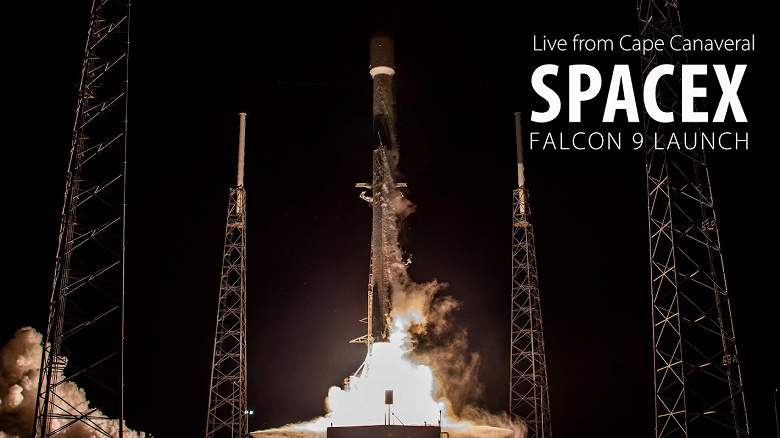 Currently, SpaceX's Falcon 9 is the only medium-lift rocket capable of landing and being reused. It has become a real workhorse of the company for a wide variety of missions such as Starlink satellite launches, astronaut launches, cargo missions to the International Space Station and launches for other companies. 
The first stage of the Falcon 9 launch vehicle has been used eight times. The new launch took place at 12:32 Moscow time from the 40th launch complex of the Kennedy Space Center at Cape Canaveral in Florida. The rocket lifted 56 Starlink satellites with a total weight of 17.4 tons into low Earth orbit. 
The first stage separated approximately 2 minutes and 30 seconds after liftoff and began a controlled descent back to Earth, and eight minutes and 40 seconds after liftoff landed unerringly on a platform off the coast of Florida. 
The two fairing halves broke off the upper stage nose cone shortly after the first stage separation and fell into the Atlantic Ocean. SpaceX said in a webcast that it intends to recover the fairing for later reuse.
About 55 minutes after liftoff, SpaceX confirmed that the satellites had been successfully placed into orbit. Thus, SpaceX has already launched about 3.8 thousand Starlink satellites into orbit.