They were shown at SID Display Week 2023
At SID Display Week 2023, TCL unveiled six extraordinary displays, including a 65-inch foldable 8K 120Hz OLED TV.
The manufacturer claims it is the largest foldable OLED screen in the industry. The ultra-thin screen can be bent with a radius of 25mm and is rated for 100,000 cycles. That is, the corresponding TV can work for many years if you fold and unfold the screen a couple of times a day. Information on the timing of the appearance of such a TV on sale has not yet been reported.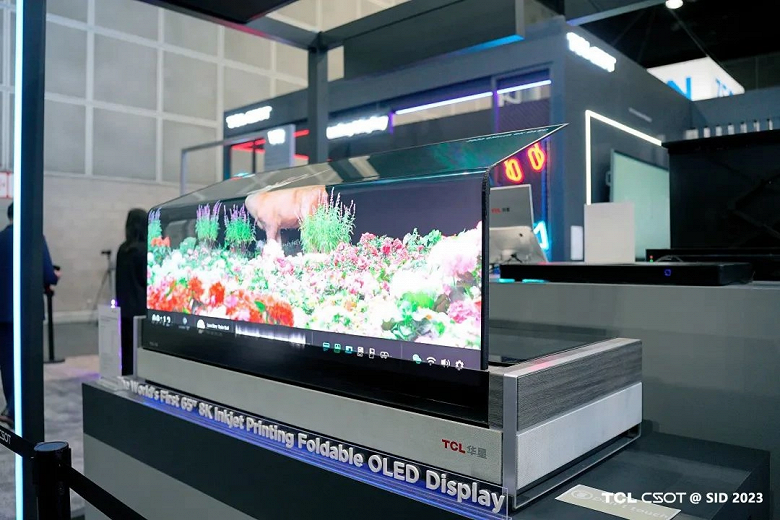 The company also showed a 57-inch curved ultra-wide display with a frequency of 240 Hz. With a 1000R curve radius, the monitor offers users a 32:9 aspect ratio and a screen resolution of 7680 x 2160 pixels.
TCL's first foldable 8K TV, 55″ 8K car screen
In addition, the company showed off two high-quality VR displays. Both have a density of 1512 pixels per inch, which TCL says is the highest in the world. In the first case, this is a Mini LED screen with a resolution of 2280 x 2280 pixels and support for 120 Hz. In the second, an LTPO realRGB LCD display with 4K resolution for both eyes.
`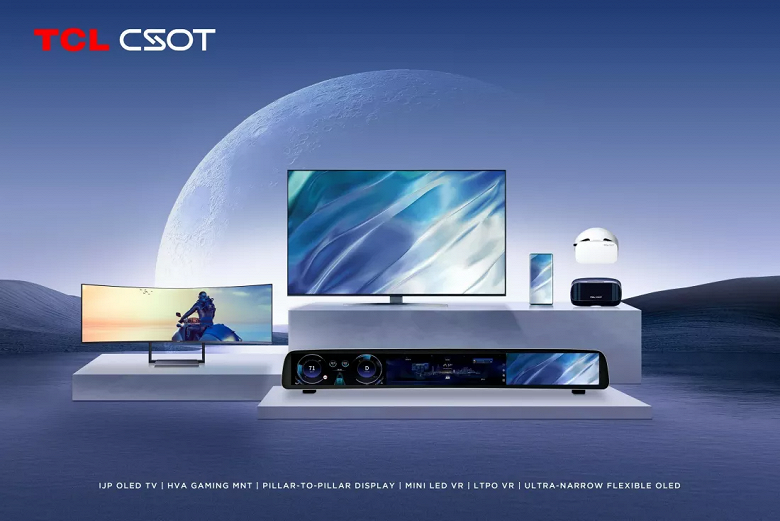 They also showed an ultra-wide curved display for car dashboards. Its diagonal is 55 inches at a resolution of 8K.