Which will be displayed in full screen
Microsoft is expanding the capabilities of Windows 11. In the latest test assembly of the system, support for a full-screen panel with widgets has appeared. In addition, you can now install third-party widgets.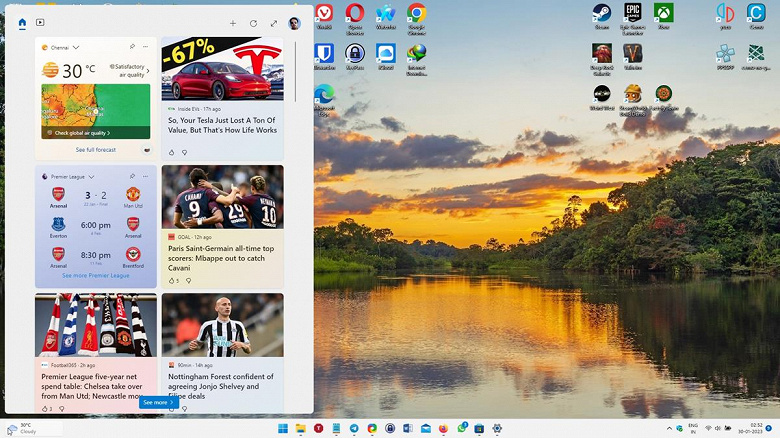 Previously, widgets were displayed in a small window, but now the full-screen version allows you to fit more data on the screen. This will allow you to see a lot of information at once without switching between windows: time, schedule, emails, and so on.
As the source notes, third-party widgets will be hosted in the Microsoft Store, that is, they can be downloaded as regular applications.
So far, this is only possible in the Insider Build of Windows 11. The fullscreen widget bar uses Windows Web Experience Pack (423.2300.0.0). In the future, it will appear in the Windows 11 Moment 2 update, which is expected to be released next month.
Earlier it was reported that Microsoft warned about the automatic updating of the PC to the latest version of the OS.