Prices are impressive
Huawei is planning a big event in China on September 25, during which the company will present a lot of new products. These will include the latest flagship TVs Huawei Smart Screen V5 Pro.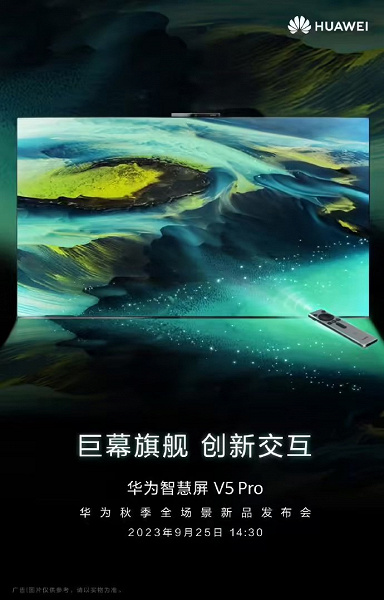 The characteristics of the flagship Huawei Smart Screen V5 Pro TVs have been revealed
The devices will receive Super Mini-LED panels with a diagonal of 85 and 98 inches. Resolution and frame rates are 4K and 120 Hz, respectively. There will also be a 24-megapixel magnetic camera and an integrated 110-watt audio system. The hardware platform will be based on a SoC with eight Arm Cortex-A73 cores, the volumes of RAM and built-in flash memory will be 6 and 64 GB. The 85-inch model will cost $3,150, and the 98-inch model will cost $4,800.
In addition to TVs, on September 25, the premiere of the Huawei Watch GT4 smartwatch, as well as tablets and headphones, is expected.