Inexpensive video cards do not require a powerful CPU
Intel has announced the Arc Balanced Builds initiative, which should help users build their own PC with the best balance of performance and price.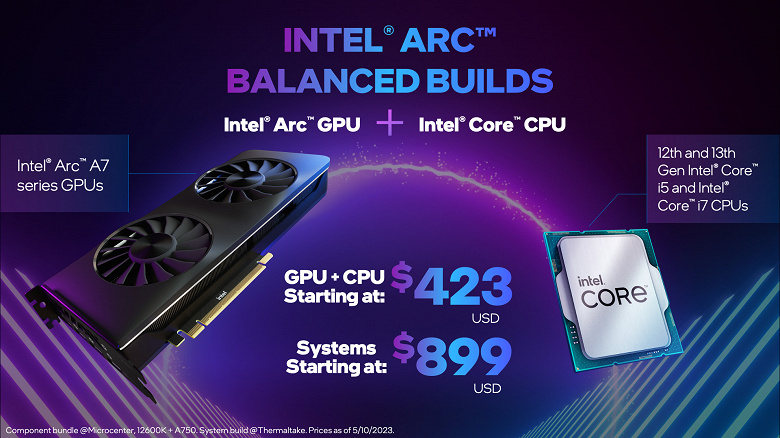 The essence of Intel's idea is very simple: the company tested bundles of different CPUs and GPUs, making 15,000 tests, and clearly showed which pairs of processors and video cards are the most profitable in terms of price-performance ratio.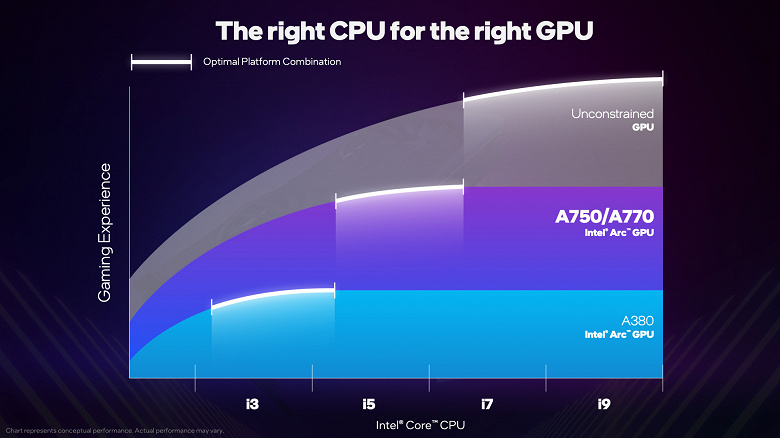 The company admits that in some cases the Core i9 is not worth buying
Of course, Intel came to conclusions that have been known for many years: for most video cards, there is no point in a very powerful CPU. Despite the fact that it is in the interests of Intel itself to sell the most expensive products to as many users as possible, the company demonstrates that when buying an Arc A380 video card, there is no point in an expensive CPU, and you can limit yourself to the Core i3 line model. In the case of the Arc A750 and A770, the Core i5 will suffice. 
In the case of the Arc A750 and the RTX 3060 taken for comparison, the difference between the Core i5-12400F and the Core i9-13900K is 6-7%. It is worth noting that Intel tested in Full HD and 1440p resolutions, as the most common. At 4K, the processor will be even less important for gaming. 
`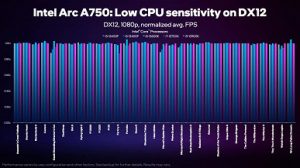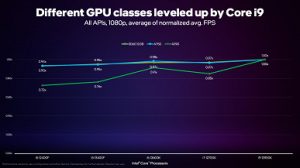 The initiative is meant to help gamers choose new components, but Intel is also working with partners to bring the right PC or pair of components to market.