GPU issue still open
everal benchmarks have shown the Samsung Galaxy S23 Ultra versus the S22 Ultra, Pixel 7 Pro, and iPhone 14 Pro Max. As you know, SoC Snapdragon 8 Gen 2 Mobile Platform for Galaxy as part of Samsung's new product differs from the usual Snapdragon 8 Gen 2 , so a separate comparison for the flagship of the Korean giant is quite curious.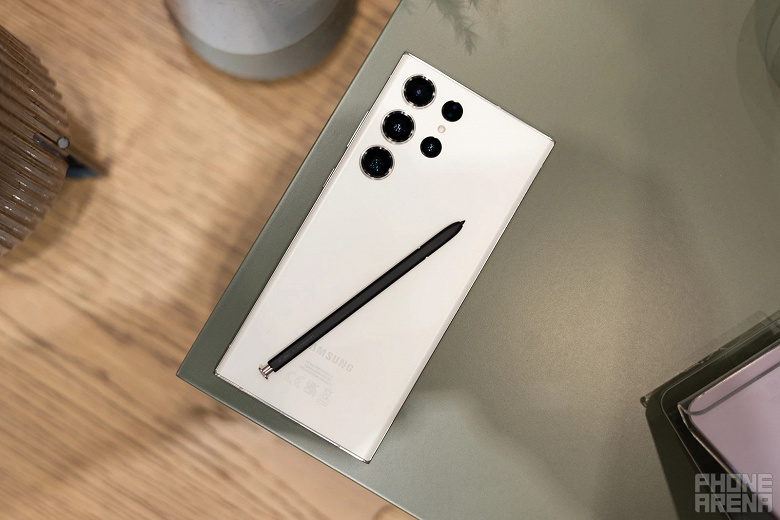 As you can see, in the processor part, even despite overclocking, the Snapdragon 8 Gen 2 Mobile Platform for Galaxy cannot even come close to the Apple A16 Bionic. Apple's brainchild is noticeably faster both in single-threaded mode and in multi-threaded mode. At the same time, the new platform is head and shoulders above Exynos 2200 and Tensor G2, which are very close in this particular test.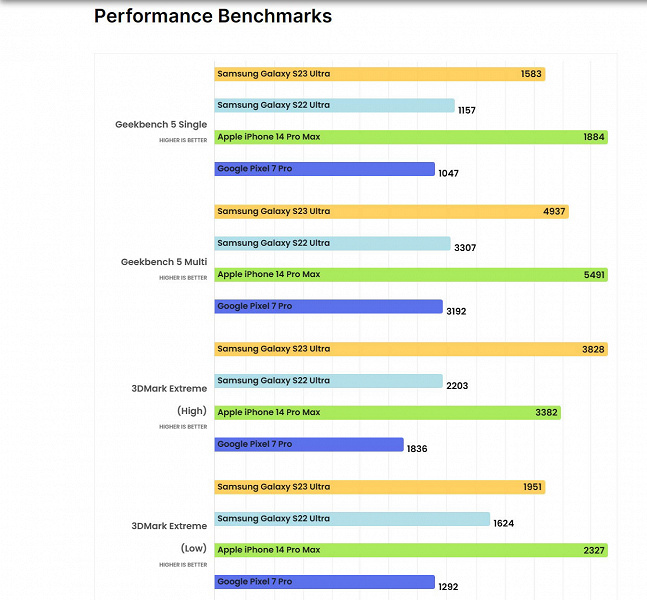 As for the GPU, the situation is more curious. The gap from the Exynos 2200 and Tensor G2 is even greater, and even the A16 Bionic is left behind, but this is at high graphics quality settings. For some reason, at low levels, the iPhone is ahead, and other competitors are getting closer. With what it is connected, while it is not clear.