But the result is close.
Realme GT Neo5 will be the first smartphone on the market with 240W charging. It will be presented in February, but now we have the results of testing this charge.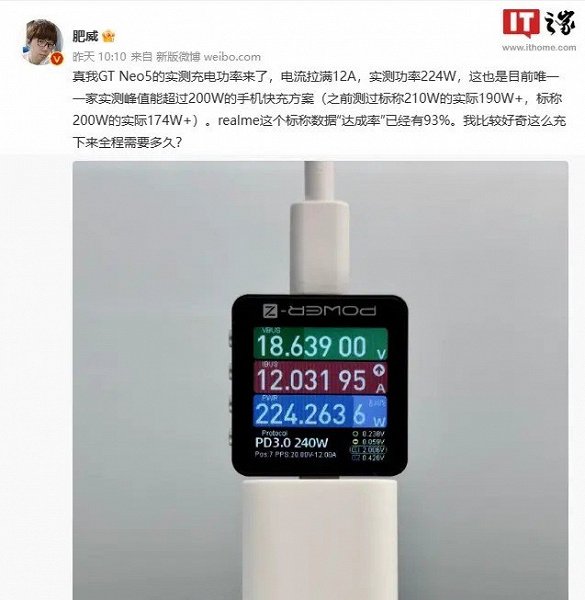 As you can see in the photo, when you connect your smartphone to charging using a special adapter, the latter indicates that the maximum power during charging reaches 224 watts.  
This is close to the declared 240 W, and in general this situation is normal: often ultra-fast charges when tested turn out to be slightly less powerful than stated. In addition, it is worth remembering that peak power values ​​\u200b\u200bare reached in a very short period of time. 
Recall that the Realme GT Neo5 will also have a basic version with 150W charging, although this is very fast. The smartphone itself should receive a 1.5K AMOLED screen, a 50-megapixel camera based on the Sony IMX890 sensor and Snapdragon 8 Plus Gen 1 SoC.