There is one but important simplification in the global version
Debuted in China on December 26 last year, the Red Magic 8 Pro gaming smartphone is ready to go outside of China. This event will take place tomorrow, January 16th. Alas, the older model Red Magic 8 Pro + will not be sold outside of China, and the global version of the younger, Red Magic 8 Pro, has received one, but noticeable simplification.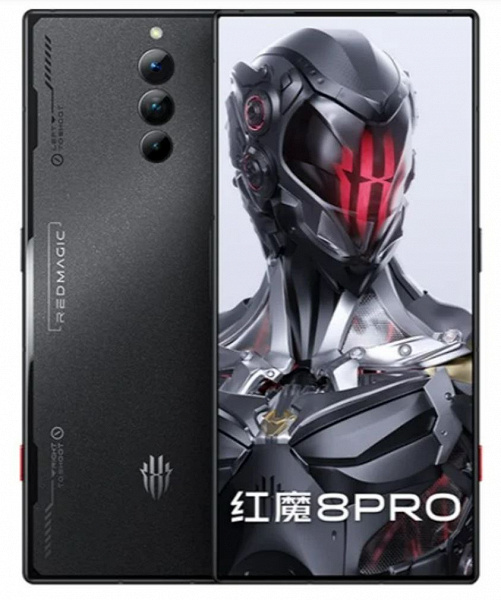 This simplification concerns fast charging: if the Chinese version supports 80W wired charging, then the global version will receive only 65W charging. Otherwise, there will be no other differences.
Red Magic 8 Pro, recall, has up to 12 GB of RAM and up to 256 GB of flash memory. The phone is endowed with a 6.8-inch OLED screen with a resolution of 2480 x 1116 pixels, a frame rate of 120 Hz and a 16-megapixel sub-screen front camera. Also in stereo speaker configuration, 50-megapixel main camera, 6000 mAh battery and Android 13 with Red Magic OS 6.0 interface.
In a large test for autonomy , the Red Magic 8 Pro was named the longest-running flagship on the SoC Snapdragon 8 Gen 2.