There are good parameters, but the average platform
Introduced last month, the HTC U23 Pro smartphone still goes beyond the Taiwanese market. The device is already available for pre-order in Europe, and sales will start on June 28.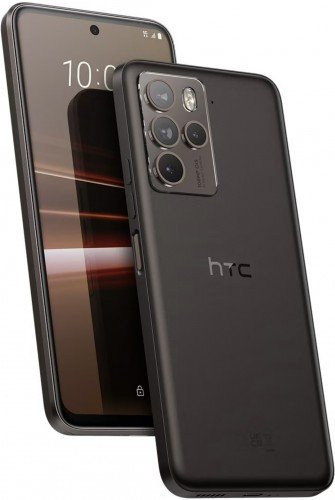 "The HTC U23 Pro is everything you need in a phone."
In Europe, they ask for 570 euros for a smartphone. At the same time, when pre-ordering, a gift is put in the form of some kind of headphones, the model of which HTC does not indicate. 
Interestingly, in Europe the company is promoting a smartphone with a rather amusing slogan: 
HTC U23 Pro is everything you need in a phone
Considering a very average platform at a considerable price, the lack of an optical zoom camera and far from the most capacious battery, the statement is very controversial. 
`
However, the U23 Pro still has a lot to offer. There is a 108-megapixel main camera with OIS, and 12/256 GB of RAM, and USB-C 3.0, and water and dust protection (IP67), and wireless charging, including reverse, and a 120-Hz AMOLED screen.